[metaslider id=595]
A summary of some of the events East London Humanists has hosted/participated in:
Monthly Events

Events usually take place at least once a month and are usually on a Monday. The date varies, taking into account venue availability and Bank Holidays. Our events are generally enlightening, stimulating and fun. They provide opportunities to engage socially and in lively discussion with like minded, open-minded thinking people.
Details are also published on the East London Humanist Meetup site. Signing up to Meetup is free and easy and without any obligation or hassle. You will automatically received details of events when they are posted.
MONDAY 11 APRIL 2022
COUNCIL ELECTION ENVIRONMENT HUSTINGS
WANSTEAD LIBRARY
This was the second occasion East London Humanists have organised an election hustings focussing on the environment, the first being for the 2019 General Election.
This event was held in the run-up to the 2022 Council Elections held on 5 May, and was organised jointly with The Wanstead Society, a community group whose mission includes conserving and enhancing the local environment.
One candidate from each of the four main parties contesting the election was on the panel. The meeting was chaired jointly by the chairs of East London Humanists and the Wanstead Society. Questions were submitted in advance and from the floor on the night.
Each panel member had the opportunity to speak briefly at the beginning and at the end to 'set out their stall.'
The panel were quizzed on a wide range of subjects. They included traffic pollution, making cycling easier and safer, addressing home insulation and emissions, and preserving local conservation areas. While there were of course disagreements, the overwhelming consensus was in favour of green policies across the board. All recognised the importance of acting locally to tackle the various threats to our environment. 
The final question perhaps summed up the mood of the meeting. When asked to give a simple yes or no answer to disinvestment from fossil fuels, the response was unanimous. This included the Conservative representative, who happens to be a member of the London Borough of Redbridge Pensions Fund Committee. 
A large, generous and attentive audience donated £150. Approximately half will go to cover the cost of room hire with the balance being donated to the Disasters Emergency Committee Ukraine Appeal.
CHAT AND DEBATE IN THE PUB
MONDAY 21 MARCH
'DRUGS AND FREEDOM OF CHOICE.'
A night of loosely themed discussion and socialising in the pub, and a break from talking and hearing about the unfolding tragedy in Ukraine (not to mention Afghanistan, Eritrea and The Yemen and looming climate disaster). Digressions and deviations were welcome.
The evening opened with the question: 'If everyone has the right to find their own way to happiness and fulfilment, provided this harms no-one else, should this include the right to try drugs without threat of punishment?
We are free to risk our lives scuba diving and bungee jumping, so why not have the freedom to ingest what we like? Or are punitive laws necessary to protect us, and the vulnerable, from the risk of self-harm?"

It was our second such social event this year. The discussion was kicked off with an insightful introduction from our member, Simon, a recovering drug addict now fully employed working for a drug charity.
Another excellent event which showed that, contrary to some conventional wisdom, chatting about politics and religion in the pub can make for a thoroughly enjoyable and sociable evening, and no one was hurt!
MONDAY 21 FEBRUARY 2022
PINTS AND PLINTHS

THE GEORGE, WANSTEAD 19.00 – 22.00
A (very) loosely themed social evening, beginning with a discussion on Statues. Do they matter? Which ones should we get rid of? Who should we celebrate? Who gets to decide, and how? Why have them at all?
After some initial general chat and getting to know each other, Andrew acknowledged the view that the Colston statue in Bristol was an affront, and kicked off the discussion with two thought provoking statues:
Gladstone. Among the populace at large Gladstone may be respected as one of this country's great Prime Ministers. However, his monument in Bow in East London has achieved special notoriety. Since it was first erected in the 19th Century it has been targeted by locals who ensure its hands are painted red. This symbolises and commemorates the antipathy felt towards him by the Matchgirls and their supporters.
Boadicea. Widely celebrated as a national symbol and freedom fighter, in around 62 AD this early queen was responsible for the slaughter of perhaps 100,000 Romans and Britons, many by torture.
A successful, entertaining and stimulating event among great company.
BANGLADESHI HUMANISTS EVENT
MONDAY 8 NOVEMBER 2021 WANSTEAD LIBRARY
Bangladeshi Humanists based in East London spoke at an event marking fifty years since Bangladesh obtained independence from the Muslim Republic of Pakistan. Key members of the Nirmul Committee (The Secular Forum for Bangladesh, UK) described their struggles in Bangladesh and the UK.
The event took place against the background of the ongoing threat posed by religious extremism, not least the barbaric slaughter of 'atheist bloggers' in Bangladesh, recently thrown into sharp focus by events in Afghanistan.
Ansar Ullah described the history and diversity of belief, including a long tradition of humanistic belief, in the sub-continent. The ideals on which the new state of Bangladesh (formerly East Pakistan) was founded in 1971 were embodied in the four guiding principles of its original constitution: National independence; Socialism; Democracy; Secularism. The progressive forces have faced constant pushback, not least from Islamists. Pushpita Gupta, born in Bangladesh and now a local Councillor, described the history of oppression including the difficulties her own family had faced as Hindus.
The Nirmul Committee was founded in 1992 by families of victims seeking justice against the perpetrators of war crimes during the liberation struggle and to challenge fundamentalist/extremist groups who were seen to have colluded with the occupying Pakistani military.
The UK branch of the Nirmul Committee has sought to expose suspected collaborators who were residing in the UK after fleeing Bangladesh and to challenge the rise of religious fundamentalism & extremism in the UK. The UK branch also has a remit to advance the education of the public generally, and of young people of Bengali origin in particular. This includes, but is not limited to, Bengali secular culture, history and traditions.UK members have themselves faced threats from extremists for their beliefs.
There were many interesting questions and contributions from the floor. One of the most moving was from Solly, the oldest member of our group, now in his 90s. Solly described how his family, of Jewish descent, had moved to India from Iraq, and how the meeting had brought memories flooding back of the carnage he saw as a young man in the streets during the dreadful period of partition in 1947.
AGM, RELAUNCH AND INTRODUCTION TO HUMANISM
MONDAY 11 OCTOBER WANSTEAD LIBRARY
Our group's first monthly meeting in person for 18 months. A chance for new and old faces to listen about and discuss our values, why championing them is as vital as ever, and how to get involved. A number of new members agreed to join the committee and help take us forward following our Covid slowdown.
WANSTEAD FESTIVAL
SUNDAY 12 SEPTEMBER 2021
A great day was had by all who came to our interactive stall at this ever-popular annual event in the heart of Wanstead. The Festival was given a new lease of life following a 2 year break during the worst of the pandemic.
The fair, held on Christchurch Green, adjacent to Wanstead High Street, featured many dozens of interesting stalls, a range of food and drink, a beer tent, and a large stage with live entertainment throughout the day, plus a few surprises. It was bigger, better and more joyful than ever. And this year the stall was honoured with a visit from the Humanist Mayor of Redbridge, Councillor Roy Emmett.
A Forage in London's Most Urban Woodland. Monday 17 May 2021.



An amazing tour of Tower Hamlets Cemetery Park guided by Park Manager, and Humanist celebrant, Kenneth Greenaway. (A claim to fame was conducting the funeral of Terry Pratchett). Ken is a brilliant and knowledgable speaker.
THCP was one of the great cemeteries created for the growing Victorian metropolis. It is rich in heritage, with many wonderful monuments, and is also rich in flora and fauna. It was closed to burials in 1966 and is now an amazing award-winning natural space in the heart of East London.
Our guided walk celebrated the first day after lockdown when groups of up to thirty could meet outdoors.
COMBATTING CLERICAL ABUSE
ZOOM TALK AND DISCUSSION LED BY KEITH PORTEOUS WOOD. 19 APRIL 2021
Practically no major religion has been immune from child abuse. Our speaker, Keith Porteous Wood, is President of the National Secular Society. He, and the NSS, have been at the forefront of exposing and bringing religious institutions to account both here and internationally. Keith described the extent and causes of the problem, the institutional evasion, and the ongoing campaign to obtain justice for victims.
Some of those present gave personal accounts of how they had been victims of abuse at the hands of clerics.
Background
Pictured is Bishop Peter Ball, sentenced to 32 months in 2015 on numerous counts of indecent assault committed over a 15 year period.
The UK's Independent Inquiry into Child Sexual Abuse heard how Prince Charles, the presumptive head of the Church of England, the then archbishop of Canterbury, and a senior member of the judiciary, had rallied to support Ball when he was first investigated in 1993. In a letter read out to the inquiry dated February 1995, two years after the bishop had accepted a police caution, Prince Charles wrote to Ball: "I wish I could do more. I feel so desperately strongly about the monstrous wrongs that have been done to you and the way you have been treated."
Ball's case is just one of countless examples of how religious organisations are prone to abuse and well-placed to cover it up. Those intent on abuse are attracted to organisations which give access to, and often extreme control over, young people and vulnerable adults. Organisations are often large enough to move a perpetrator whose abuse has been discovered to somewhere unaware of their reputation. The institutions generally also have standing, influence and connections that enable them to evade secular justice, often for decades.
FOLLOW UP BY KEITH – FURTHER READING AND VIEWING
Keith kindly subsequently provided the following further information and links in response to requests made during the Meeting:
FILMS
Spotlight (Boston) Stunning reviews
Only UK on demand I can find £1.99 Amazon Prime Watch Spotlight | Prime Video (amazon.co.uk) There may be others.
By the Grace of God, France subtitled. (We worked with some of the characters portrayed in the film and were graciously invited to the premier.)
Preview 10 mins Filmmaker François Ozon On His Film, 'By The Grace Of God' – YouTube
Official trailer 2 mins BY THE GRACE OF GOD – Official U.S. Trailer – YouTube
Curzon £3.49 Watch By The Grace Of God Online – Curzon Home Cinema
Poland
Polish clerical child abuse documentary casts shadow on John Paul II centenary | Pope John Paul II | The Guardian
"Tell no one" Poland tightens laws on paedophiles after film on priest sex abuse goes viral (france24.com)
and "clergy" (Kler in polish). Clergy (film) – Wikipedia
UN on the Holy See concluding-observations-holy-see-crc-annotated-by-nss.pdf (secularism.org.uk) esp paras 43 and 44
House of Lords Majority of public opposes places for bishops in Lords, poll finds – National Secular Society (secularism.org.uk)
Anglican Abuse Religious power and privilege failed the victims in the Peter Ball affair – National Secular Society (secularism.org.uk) KPW blog
UK Jehovah's Witnesses Religious groups' safeguarding failures exposed at abuse inquiry – National Secular Society (secularism.org.uk) vice president blog
IICSA on RCC The Roman Catholic Church | IICSA Independent Inquiry into Child Sexual Abuse and Ealing & Ampleforth The Roman Catholic Church (EBC) Case Study: Ealing Abbey and St Benedict's School Investigation Report | IICSA Independent Inquiry into Child Sexual Abuse
IICSA on CofE Inquiry report finds Anglican Church failed to protect children from sexual abuse | IICSA Independent Inquiry into Child Sexual Abuse
Australia Cardinal Pell's conviction has been overturned – but there are uncomfortable moments to come – National Secular Society (secularism.org.uk)
The Australian Commission, religious section Final Report – Volume 16, Religious institutions Book 1 (royalcommission.gov.au)
300 page academic report by ordained professor RMIT Cahill report
France A little something I ran up earlier on France. Two more in progress FRENCH CLERICS' IMMUNITY TO THE LAW – Association Internationale de Libre Pensée (AILP) (internationalfreethought.org)
A fascinating and impeccably researched website all about the RC Church's often-secret treaties www.concordwatch.eu
THE NATIONAL SECULAR SOCIETY
Latest Annual Report and quarterly Bulletin
annual-report-2020-web-version.pdf (secularism.org.uk)
3812-nss-bulletin-77-spring-2021-web.pdf (secularism.org.uk)
In The Media | National Secular Society (secularism.org.uk)
Newsletter Signup | National Secular Society (secularism.org.uk) (and signing up to receive numerous resources, free)
Podcasts – National Secular Society (secularism.org.uk) signing up and index
Join Join and Renew – National Secular Society (secularism.org.uk)
Donate Donation | National Secular Society (secularism.org.uk)
FROM APATHY TO ACTION
ZOOM EVENT ON CLIMATE CHANGE WITH LEO BARASI

MONDAY 15 MARCH 2021
Leo Barasi is a leading thinker, speaker and writer on climate change and public opinion. Broadcast appearances include Radio 4's The Moral Maze and World Tonight, BBC 5 live, Channel 4 and Sky. His acclaimed book The Climate Majority: Apathy and Action in an Age of Nationalism (2017) addresses one of the greatest challenges we face today.
Writing in The Guardian in October 2019, Leo paid tribute to Extinction Rebellion for succeeding in using protest earlier in the year to transform public debate. But he warned of challenges for the next round of mass protest, predicting that the novelty of such actions would have worn off, and that the police would move more decisively.
Perhaps the biggest challenge Leo identified is the public attention span. He points out that the overwhelming majority do now support the aim of zero net emissions. Many believe the argument is won and that blocking the streets serves little purpose. But few pay attention to policy detail or punish politicians who don't have an effective plan. There's little incentive for politicians to go beyond simply pledging to tackle the climate crisis with ambitious-sounding targets.
Leo's book is the first to study climate apathy. One of the questions it poses is 'How can we talk about climate change in a way that will provoke action?' Leo describes how apathy prevents action and shows how it can be beaten with an approach developed for political campaigns, drawing on opinion polls, psychological research and examples of successful campaigns from across the globe.
Much has changed even in the short time since the book was published. Fires and floods around the globe have highlighted the urgency. A new Government has been elected which claims green credentials but whose actions, such as recently giving the go-ahead to a new coal mine in Cumbria, fly in the face of this. And then there is the pandemic…..What does the pandemic tell us about action on climate change? People around the world have made enormous sacrifices – much greater than most thought possible – to tackle the coronavirus emergency. It has demonstrated the potential for governments to lead collective action with the support of the vast majority of the public. Yet, the pandemic is a short-term crisis, and support for lockdowns was never universal and appears to be slipping. Is it a model for climate action or a warning of what not to do?
Leo's insightful talk sparked a constructive discussion. Some of the most interesting points were made by Councillor Roy Emmett, who commences a term as Mayor of Redbridge from April 2021. On the question of leverage, he pointed out that politicians do in fact respond to direct reasoned lobbying to change policy. One local example was the pressure from residents to retain the green recycling scheme in Redbridge. This resulted in the council, with reluctance, cutting social provision elsewhere in a very tight budget in order to meet the demand.
Another contributor questioned how best to get across to the public at large that the cost of not taking action will in the long run be higher than taking action now. Sadly it was agreed that persuading the population at large on this is highly problematic, albeit extremely important.
FREETHINKER. ZOOM EVENT.




LIVE FROM SPAIN. MON 25 JAN 2021.



Barry Duke was the speaker for our first virtual event of 2021.
Barry has had a fascinating and varied life journey. Born in apartheid South Africa, he came to the UK as a refugee in 1973 and now lives in Spain. He was for many years active in the anti-apartheid movement. In 1979 Barry helped to found the Gay Humanist Group (now LGBT Humanists) after Mary Whitehouse began a private prosecution for blasphemous libel against Gay News.Since 1997 Barry has edited The Freethinker. Founded in 1881, The Freethinker continues to be a much-needed beacon for rational thought.
The event attracted a diverse audience on Zoom, not least Leo Igwe, the much respected human rights activist, who joined from Nigeria and took part in the discussion.
Right. An example of one of the cartoons published in an early edition of The Freethinker. Publication led to a prosecution for blasphemous libel. The editor, GW Foote, was convicted and sentenced to 12 months imprisonment.
The Freethinker has been published on line since 2014.
WHITE FRAGILITY
Zoom book discussion. Mon 26 October 2020
Our group's first Zoom meeting was a book discussion on the controversial US best-seller. Author Robin DiAngelo uses the title to describe white liberal defensiveness when confronted with complicity in institutional racism. It deliberately makes uncomfortable reading. The meeting billed the book as particularly relevant and challenging for a group like ours, and that anyone who doesnt think they need to read it probably does!
Di Angelo gives a reasonable summary here: https://www.youtube.com/watch?v=DwIx3KQer54 (20 mins), and a more detailed exposition here: https://www.youtube.com/watch?v=45ey4jgoxeU (1h 23 mins)
"Most people feel good intentions exempt them and so carry on not doing very much, not doing anything very different in action and practice." Di Angelo argues powerfully that white progressives continue to fail to recognise and address their own privileges and prejudices, and that this complacency plays an important part in perpetuating endemic racism.
Picnics in the heart of Wanstead
Sunday 2 August 2020; Sunday 6 September

Our first post-lockdown events were held on beautiful Christchuch Green, adjacent to Wanstead High Street. The first Sunday of each month also features a farmers' market in the High Street. Great company and discussion, eating and drinking on two lovely Summer afternoons.
CLIMATE CHANGE
(starting with a symbolic toast to mark the birthday of Mary Wollstonecraft)
WANSTEAD LIBRARY*
MONDAY 27 APRIL 2020.
7.30 PM – 9.00 PM
Cancelled due to Covid
ASSISTED DYING.
WANSTEAD LIBRARY
MONDAY 24 FEBRUARY 2020
Keiron McCabe* discussed the latest developments in the campaigns to reform the law on assisted dying with group committee member Jackie, a recently retired GP. There were also many valuable questions and contributions from the audience.
Interesting points that came up during the evening included:
The overwhelming public support for reform, according to the latest polling around 90%
The very low turnout in the recent GP poll which narrowly voted against reform.
The power of the religious lobby to exert disproportionate pressure against reform, which may explain how the vote went, hence the importance of the ethical non-religious and in particular Humanists being organised.
The additional safeguards which reform would bring into an area where these are currently lacking.
The unfairness around access to Dignitas depending on money and physical ability, and the very real risk of prosecution for anyone who offers assistance.
The practicalities of which medics would engage with the process if the law is reformed, parallels being drawn with the current practice in the field of abortion.
*Keiron is head of the Assisted Dying Campaign at Humanists UK who he also represents in the Assisted Dying Co-alition. Launched in Feb '19 the coalition comprises End of Life Choices Jersey, Friends at the End, Humanist Society Scotland, Humanists UK, and My Death, My Decision.
Keiron cut his campaigning teeth working on the Hilary Clinton Election campaign. He has been closely involved in the recent High Court challenge by Paul Lamb, which was supported by Humanists UK.
The Atheist Bus Campaign and more. An evening with Ariane Sherine. Writer, Comedian, Humanist. Wanstead Library. Mon 27 Jan 2020.
Ariane Sherine has had a fascinating, diverse career. From singing with Duran Duran, to writing for The Spectator and Guardian, to writing for TV comedy shows. Perhaps the most spectacular idea for which she is best known was the 2009 Atheist Bus Campaign which went 'viral' and was copied in countries around the globe. Read more about Ariane here.
Ariane talked about her life, and her recent book 'Talk yourself better: A confused person's guide to therapy, counselling and Self-help.' She describes the hate mail she received from Christians, her nervous breakdown, and her road to recovery. There was a book-signing session at the end. The evening proved to be fascinating, entertaining and enlightening.
EAT DRINK AND BE MERRY!
MONDAY 9 DECEMBER 2019
A great evening and end of year celebration at The George in Wanstead.
ELECTION HUSTINGS: CLIMATE AND THE ENVIRONMENT.
MONDAY 25 NOVEMBER 19.00 – 21.00
Parliamentary candidates for the Leyton and Wanstead constituency spoke at this packed meeting organised by East London Humanists. They set out and debated their respective platforms and answered questions from the 100 strong audience. The panel consisted of: Dr Nosheba Khiljee (Con); Ben Sims (Lib Dem); Ashley Gunstock (Green); John Cryer (Lab). An independent candidate and the Brexit Party Candidate also had the opportunity to contribute from the floor.
The meeting replaced the monthly meeting originally scheduled for this date. It was our view that the environmental policies of whoever took the reins of power at the election on 12 December would be crucial. To quote David Attenborough: ''What we do in the next twenty years will determine the future of all life on earth."
All four panel members signed up to a pledge to make climate change central to their voting if they gained power.
………………………………………………………………………………………………………………………………….
History of Unbelief, or
'

How to be an atheist in Medieval Europe.'



(This meeting, originally scheduled for Wanstead Library in November, has been postponed until 2021. This is to facilitate use of the booked venue to hold an election hustings on Climate and the Environment. See above).
A fascinating, thought-provoking filmed lecture looks at 1000 years of unbelief, supported by remarkable evidence of atheism and scepticism dating back many centuries before the enlightenment. It shows that there have always been people who have thought for themselves. The lecture (52 mins) is part of a series first given in 2018 by Alec Ryrie, Professor of Divinity at Gresham College and President Elect of the Ecclesiastical History Society.
There will be plenty of time for discussion
Free entry. Open to all. Doors open at 7.00 for light refreshments and chatting. Join us at the convivial George pub opposite Wanstead Tube
after the meeting for further socialising.
* The library is a 2 minute walk from Wanstead Underground Station (Central Line). Nearby bus stops include 308;145;W12;W13;W14;66;101. There is also free easy parking adjacent to the library and good disabled access
Anti-Semitism. A Humanist perspective
Mon 28 Oct 2019. Wanstead Library
Event led by Dave Rosenberg. David is a lifelong campaigner against fascism and racism in all its forms. He runs regular walking tours which celebrate East London's rich Jewish cultural heritage. He is the author of Rebel Footprints (A guide to uncovering London's radical history) and Battle for the East End (Jewish responses to Fascism in the 1930's).
In his introduction to the meeting the East London Humanist group's chairperson, who was chairing the meeting, explained that many Jews have no religious belief, including many humanists, not least three members of the group's committee. Under Jewish law they are as Jewish as those who are religious. However, as non-religious Jews they are for the most part not easy to identify as they don't belong to synagogues or similar community organisations which are based on Jewish identity. The views of the non-religious are therefore frequently overlooked when reference is made to the views of the Jewish community. In fact the Jewish community is far from homogenous. One reason for this meeting was to explore the views of some non-religious Jews which do not usually get aired.
Reference was also made in the introduction to the long history of horrendous persecution faced by Jews, not least in the holocaust, and the fact that the Nazis made no distinction between those who are religious and non-religious. It was acknowledged that the subject of anti-semitism rouses strong passions. It was pointed out that there is a long tradition of passionate but respectful intellectual argument among both humanists and Jews. A plea was made that the meeting be conducted in this spirit. It was explained that there would be an opportunity for questions and discussion once the speaker had concluded his talk.
David Rosenberg proceeded to survey the deep roots of anti-Semitism in this country from the 11th Century through to the present. He looked in close detail at particularly significant periods in the 19th and 20th century and at the political context. He discussed the history of the Zionist movement and eventually reached the present day. He began to explore the history of the IHRA definition of anti-Semitism and to explain his view as to why this is controversial. He pointed out that that the definition has in fact only been adopted formally by eight countries, contrary to what many may believe.
Approximately half way through the meeting a member of the audience, identified as Jonathan Hoffman, began attempts to disrupt the meeting by shouting and being verbally and physically aggressive. Mr Hoffman was recognised by other members of the audience as a far right activist. He was supported in his attempts to disrupt the meeting by a number of other persons in the audience.
The majority of the audience expressed their strong objections to this behaviour. It was pointed out to Mr Hoffman and his supporters by the chairperson that it was unfair to deprive other members of the opportunity to hear what was being said and to interfere with the ability of others to contribute to the meeting in due course. The meeting proceeded despite ongoing further attempts at disruption by Mr Hoffman and his associates. An attempt was made to deal with questions and answers. However, it was not possible to deal with these effectively due to the barracking and aggressive behaviour of a small minority of the audience led by Mr Hoffman. The discussion scheduled for the last half of the meeting did therefore have to end prematurely.
It is reasonable to conclude that the disruption had been carefully planned in advance. This conclusion is based on the history of Mr Hoffman. He informed the meeting that he had travelled 50 miles to get there. More particularly his associates proceeded at the end of the meeting to unfurl two very large Israeli flags which they had clearly brought with them for this purpose. They posed in front of the flags at the end of the meeting to celebrate what they seemed to view as their success in disrupting it.
Images of Mr Hoffman associating with other members of the extreme right at other events can be viewed here.
This is the first occasion in the history of the East London Humanist group that a meeting has been deliberately disrupted and the right to freedom of speech has been undermined. Other potentially controversial meetings, for example a number of meetings presented by ex-Muslims, have passed off successfully and peacefully. This exception is a worrying sign of our increasingly fractious society. It sadly coincides with publication of the 2019 Freedom of Thought report by Humanists International. The report highlights the threat to freedom of speech around the world. This unpleasant incident has underlined the importance of the work of Humanist groups in promoting the right to freedom of expression within fair and proportionate legal boundaries, respect for others to hold different beliefs, and our commitment to reason and compassion. The behaviour of these individuals has served only to stiffen our commitment and will not deter us from discussing 'difficult' subjects.
'International Rebellion'
Monday 7 October. From 10.00 am
Some members of East London Humanists supported peaceful actions that took place in London over the two weeks starting on 7 October. The evidence of a climate and ecological emergency is overwhelming. The members who took part believe it is important to support the international movement demanding urgent action to address this.
There is ongoing debate, not least within the diverse supporters who make up Extinction Rebellion, as to the aims and the type of action that is appropriate. However, any reservations should be seen against its success in putting the issue high on the public agenda where other means have failed, and the hope it gives that there is still time to act.
For further details search 'Extinction Rebellion.'
Introduction to Humanism
Wanstead Library*

Mon 23 Sept 2019. 7.30 – 9.00 pm
Annual event for new and old members who want to know more about Humanist perspectives on leading a happy, meaningful and ethical life without any religious belief.
Free entry. Open to all. Doors open at 7.00 for tea and chatting. Join us at the convivial George pub opposite Wanstead Tube
after the meeting for further socialising.
* The library is a 2 minute walk from Wanstead Underground Station (Central Line). Nearby bus stops include 308;145;W12;W13;W14;66;101. There is also free easy parking adjacent to the library and good disabled access
WANSTEAD FESTIVAL
SUNDAY 15 SEPTEMBER 11.00 – 18.00
Our interactive stall proved once again to be a great success at this annual community Festival on Christchurch Green in the heart of Wanstead. Over a hundred stalls, a beer tent, food, displays and a music stage with entertainment throughout the day. Adjacent to the diverse independent shops and restaurants on Wanstead High Street. Entry free.
Pride Event.
Mon 8 July 2019. 7.30 – 9.00 pm
Wanstead Library*
Committee member Stephen spoke the day after the massive Pride London on Sunday 6 July, and in the build up to Waltham Forest Pride which our group supports. He gave a fascinating historic overview on the 50th anniversary of the Stonewall riots, detailing the long struggle in the UK to achieve equal rights, and the distance yet to travel.
AGM Mon 8 July 2019.
The moment in the year to:
Hear about our wide-ranging achievements and events over the past year
Discuss plans for next year and into the future
Get involved by applying to join our committee
East London Humanists has a formal constitution and is a partner of Humanists UK. The group is run with an informal and inclusive style. There is an 8 strong committee which meets once a quarter. Elections took place for positions on the committee include Chair, Secretary, Treasurer and IT co-ordinator.
Humanists International Event
Wanstead Library. Mon 10 June.
Dr Giovanni Gaetani, Growth and Development Officer for Humanists International, (formerly the International Humanist and Ethical Union), reported on it's 2019 General Assembly, Reykjavik 31 May – 2 June. Dr Gaetani was one of hundreds of delegates from around the globe.
Pictured is Gulalai Ismael, elected to the Board of Humanists International in 2017. Gulalai has faced allegations of blasphemy for promoting women's rights. In May Pakistani media reported she had been accused of sedition following her protest around the rape and murder of a little girl. In his talk Giovanni
highlighted the lack of freedom of belief and oppression in different countries around the world, the progress that has been made, and the difference that is being made by Humanists International. Pictured right: Members of our group giving donation to the work of Humanists International.
Together against Trump
Tuesday 4 June
Members of the group joined the broad coalition demonstrating during the visit of President Trum. Humanists support dialogue and engagement, not least between world leaders. However the objection was to the feting of a figure head for those working to turn the clock back on science, tolerance and hard won civil liberties.
Many unsavoury characters are hosted here. But Trump occupies a special place in terms of influence and the scale of the threat he poses. Our group was proud to march in solidarity with those resisting his propagation of hate, selfish self-interest and disdain for Humanist values.
A Forage in London's Most Urban Woodland.
Monday 20 May 2019
An amazing tour of Tower Hamlets Cemetery Park guided by Park Manager, and Humanist celebrant, Kenneth Greenaway. (A claim to fame was conducting the funeral of Terry Pratchett. Ken is a brilliant and knowledgable speaker).
THCP was one of the great cemeteries created for the growing Victorian metropolis. It is rich in heritage, with many wonderful monuments, and is also
rich in flora and fauna. It was closed to burials in 1966 and is now an amazing award-winning natural space in the heart of East London.
The forage provided a wealth of information and many revelations about the edible (and not so edible) plants to be found freely around us, and how we can make use of them in an ethical way with due consideration for others and for the environment.
Check out more about the Park on BBC One here. And on Naturewatch here.
Education Event.
Mon 8 April 2019.
Wanstead Library
Dr Ruth Wareham,* appointed Education Campaigns Manager for Humanists in October, spoke about current campaigns. There was a particular focus on two key topical issues:
The announcement by the DfE the previous week of plans to create around 17 new voluntary aided religious schools, including 2 in Redbridge
The recent outbursts or religious homophobia at schools in Birmingham and elsewhere in response to implementation of the 'No outsiders in our school' curriculum.
*Ruth said on her appointment:'I am motivated by the firm conviction — cultivated through my career as a teacher and academic researcher— in the importance of inclusive, nonpartisan education which fully respects the rights and interests of children to form their own religion or belief.
'My research has led me to conclude that the problem of religious schools is one of the greatest problems in British life today.
'For many decades, Humanists UK has led the way with its policy and campaigning work on these issues. I am delighted to have been given the opportunity to use my expertise to help build upon previous successes and drive this important work forward.'
HELEN PANKURST
Mon 25 March 2019.
Wanstead Library
Helen spoke about, and signed copies of, her book 'Deeds not words' published in 2018.
Helen is a granddaughter of Sylvia Pankhurst, who had strong ties with East London, not least wth the East London Federation of Suffragettes, and is a great-granddaughter of Emmeline Pankhurst. Helen is an important women's rights activist in her own right, as well as being a member of the famous Pankhurst dynasty.
Extremism and Sects
Mon 25 Feb 2019.
Wanstead Library
A brilliantly presented and illustrated filmed lecture looking at religious extremism and the way that sects grow and mutate. In the lecture Professor Alex Ryrie provides many fascinating insights through the lens of the adventist movements which began in the US in the early 19th century. The lecture concludes by looking at two descendants of the early movements, the Seventh Day Adventists and Jehovah's Witnesses, which still command the support of tens of millions of followers.
The lecture, given at Gresham College in 2017 as part of a series on 'Extreme Christianity', was followed by a lively discussion.
Humanist infused poetry
Mon 28 Jan 2019.
Wanstead Library
Spirits were raised on a bleak winter evening with a celebration of poetry touched by Humanist values. "…….a poet is a sage; a humanist, a physician to all men…." from The Fall of Hyperion.' John Keats (1795 – 1821)
Participants read a wide selection of poetry spanning from ancient to contemporary and including their own compositions. Here is one of our favourites, from the vedic poet Brihaspati writing around 700 BCE:
"No heaven exists, no final liberation
No soul, no other world, no rites of caste…
How can this body when reduced to dust
Revisit earth? And if a ghost can pass
To other worlds, why does not a strong affection
For those he leaves behind attract him back?…
While life endures, let life be spent in ease
And merriment; Let a man borrow money
From all his friends, and feast on melted butter."
DRUGS:Is the time ripe for de-criminalisation?
Mon 26 November 2018. Wanstead Library.
Talk and discussion led by Simon, a committee member and recovered drug addict. Simon spoke from first hand experience on the damage caused by drugs and how ineffectual the current law is. He described his discomfort at the religious input at his first group session which started with a prayer, and the steps which he took which worked and have helped him on the road to recovery.
There was a wide-ranging discussion. Audience contributors included medical and teaching professionals and others with first hand experience of drug use and issues. There was unanimous agreement that the current law is highly unsatisfactory, that a nuanced approach is needed, and that there should be more public debate and consideration by Government. However, there was disagreement as to the detail. Concern expressed by a number of participants as to the detrimental effect of removing all restrictions. The Portuguese model was considered as one way forward, although there were questions as to how effective it is and how it would work in the UK.
The approach taken by charity The Loop was generally welcomed as one sensible way forward. The charity provides free drug testing at festivals and clubs where drugs will be taken anyway, but the testing prevents injury and death.
Although no firm conclusions were reached, it was a valuable and thought provoking discussion.
December 2018. End of year celebration
End of year celebration.
A world without Down's syndrome?
Mon 22 Oct 2018.
Wanstead Library.
Discussion led by June, a committee member and the mother of a young woman with Down's syndrome who is also a member of the group.
June talked about eugenics and the history and practice involved in improving the genetic quality of the human population. This was a timely meeting in the light of the recent publication of works by Prof. Stephen Hawkin, who died earlier in the year, and who predicted a future where the super-rich could seek to create a master race based on gene editing, to the expense of everyone else.
It was made clear at the outset that this was not a discussion about reproductive rights and a woman's right to choose. It was a discussion about information and the context in which decisions are taken.
The talk described the dreadful manifestations under the Nazis when many hundreds and thousands of disabled were slaughtered. Contemporary attitudes were also considered based on personal experience and the stories of others. It was pointed out that in Iceland, due to medical advances and liberal abortion laws, Downs syndrome has virtually been eliminated from the population. One of the questions posed was whether this is the sort of society we really want?
In a wide-ranging discussion points touched on included: who is to decide on the 'ideal' human and whether, say, a baby Hitler or Trump is more worthy of being born than a child with Down's syndrome; the misinformation that leads potential parents to believe that a disabled child cannot lead a worthwhile and fulfilling life; the practice of aborting female embryos, which it is suspected is widespread in East London, and the difficulty of addressing this; the importance of education as probably the best means of addressing all of the issues.
INTRODUCTION TO HUMANISM
Mon 24 Sept 2018. Wanstead Library
A chance to find out out more about Humanism and its history going back thousands of years – simply defined an approach to life based on reason and compassion and without belief in a God or an afterlife. The number of Humanists here has mushroomed, although many don't think of themselves in this way.
Humanist ideas on some of the big questions were explored: How can we be happy? How can we give our lives meaning? How do we decide what is right and wrong? Consideration was given as to why it is important to nail our colours to the mast as Humanists in a world threatened by irrationality and hatred.
There was plenty of time for questions and discussion.
WANSTEAD FESTIVAL
SUNDAY 16 SEPTEMBER.
This was the third year we have had a stall at this popular and fun annual community event adjacent to Wanstead High Street. Once again there were many interesting conversations with a great diversity of people. Many of them discovered for the first time that they were Humanists without having realised it, and discovered why some of us think its important to identify ourselves as Humanists and to become actively involved.
EAST LONDON HUMANISTS AGM
Mon 23 July 2018. Wanstead Library
A review of what the group has been up to over the last year.
LGBT Humanists update
Mon 23 July 2018. Wanstead Library
A speaker from LGBT Humanists spoke and led a discussion on the history and activities of the group and its current campaigns. Members of East London Humanists had supported Pride in London earlier the month. It was agreed to support Pride in Walthamstow on 28 July
FRIDAY 13 JULY
TOGETHER AGAINST TRUMP
Our group joined the mass protests in central London to mark the visit of President Trump.
Humanist groups are not party political and embrace those with views across the political spectrum. However, Trump represents the anti-thesis of what we stand for: A climate change denier who rejects scientific evidence in favour of false self-interest; An appeaser of religious conservatives determined to turn back the clock on women's rights, gay rights, etc; A demagogue who feeds on hatred, divisiveness and bigotry.
The exceptional degree of power Trump exercises in our fragile and uncertain world makes him particularly dangerous. This was an important opportunity to show solidarity with the many here, in the US and around the world who are appalled by and reject Trump's form of politics.
London's Most Urban Woodland.
Guided tour of Tower Hamlets Cemetery Park, an East London gem.
Wednesday 11 July.
A fascinating guided tour by the Manager of the Park, Kenneth Greenaway, who happens to be a Humanist celebrant (one claim to fame is conducting the funeral of Terry Pratchett). Ken spoke about the history, flora and fauna of the Park, as well as the many interesting characters associated with the Cemetery, including a number of radicals.
THCP was one of the great cemeteries created for the growing Victorian metropolis. It is rich in heritage, with many wonderful monuments. It was closed to burials in 1966 and is now an amazing award-winning natural space in the heart of East London.
Check out more about the Park on BBC One here. And on Naturewatch here.
GAY PRIDE LONDON
SATURDAY 7 JULY
Several members of the group participated along with the LGBT Humanists contingent at London's iconic Pride parade.
SARAH CHAPMAN MEMORIAL EVENT
SATURDAY 7 JULY. 12.00 – 19.00
Member of the group participated in this event to commemorate the 130th anniversary of the historic walk of the match girls from Mile End to the City of London.
Sarah Chapman, one of the leaders of the strike, is an important but sadly neglected figure in the history of the movement for women's rights and for better working conditions. She is buried in an unmarked pauper's grave in Manor Park Cemetery. You can sign the petition to save the grave here.
The event was supported by various descendants of Sarah Chapman and some of the other match girls. There was a fascinating array of speakers, not least Helen Pankhurst, grand daughter of Sylvia and great grand daughter of Emmeline.
FAKE NEWS & DATA PRIVACY
Mon 25 June 2018.
Wanstead Library
Is digital media a threat to our society, democracy and rights? Debate and discussion led by East London Humanist committee members.
The meeting was held against the background of news regarding the breach of trust of Facebook users and the influence of targeted advertising on the US election by Cambridge Analytica which highlighted the importance of privacy of personal data. The question was posed: What can we do to protect ourselves and what is the government doing to make sure we have enforceable rights?
It was noted that the speed and reach of the internet has facilitated the spread of false information. The internet has also facilitated extremists and others gather in echo chambers and seek recruits. However, this is not a new phenomenon. For example, in the past new media such as the printing press, radio and TV have enhanced the ability to spread lies and propaganda. Just one example mentioned was the use of radio leading up to the genocide in Rwanda in 1994. There was a fascinating discussion as to the extent to which Fake News is a new problem, just how worried we should be and, very importantly, what we can do about it.
One overall theme was the relevance of this issue to Humanists who are intrinsically sceptical and seek the best evidence in deciding what to believe.
Natural History Museum
Friday 25 May. Late night visit 19.00-22.00
Group members explored the delights of the museum which opens its doors until 10.00 pm on the last Friday of each month.
This month focussed on the science, history and future of the food we eat. One of the highlights for our group was a fascinating talk on lab grown meat given by a pioneer in this rapidly developing area. With drink and food available throughout the evening, the visit was a great stimulating night out for all concerned.
THE UNKINDEST CUT
Mon 14 May 2018.
Wanstead Library
Talk led by Doctor Antony Lempert, chair of the Secular Medical Forum. Dr Lempert has been at the forefront of challenging the practice of non-therapeutic cutting of male genitalia. There is a broad consensus in the UK that female circumcision is abhorrent. It is of course now illegal, although there is yet to be a successful prosecution. However, male circumcision continues to be practised routinely for purely religious and cultural reasons.
Dr Lempert has made representations to the BMA. At the time of our meeting he had just returned from the 15th international symposium on genital autonomy, held in San Francisco. Dr Lempert scored a notable success when Amazon were persuaded to withdraw a do-it-yourself circumcision kit from sale in the UK. Amazingly and shockingly it can still be obtained from the US website. Warning! Do not go to this link if you are squeamish!
Detailed evidence was presented at the meeting regarding the harm caused by male circumcision. Dr Lempert explained that it is not helpful to call for a ban. This implies trying to stop what has up till now been a reasonable expression of religious belief of certain faith groups. In truth the unnecessary cutting of children, not least to their private parts, is already an offence of serious assault. The only reason it is not prosecuted is deference to tradition and the power of the religious. There is no lawful exemption. This is analogous to the question of rape within marriage. It was only at the end of the 20th century that the UK appeal courts finally recognised that there was no legitimate basis for not prosecuting rape simply because the perpetrator was married to the victim. In other words, circumcision is an extraordinary example of religious privilege. The fact that so many people, both religious and non-religious, have experienced circumcision as the norm does not make it right, and the practice is quite rightly coming under increasing scrutiny.
NIGERIAN ATHEIST BLOGGER FROM TERROR ZONE SPEAKS




CONWAY HALL

.

SAT 28 APRIL

Event organised by the London Black Atheist group.

Raymond Ijabla, Medical Doctor, Human Rights campaigner and Atheist blogger from a Boko Haram Islamic Militant/Terrorist infested Zone spoke about his upbringing, religious deconversion, and the consequences of becoming an atheist in Northern-Eastern Nigeria, followed by Q&A.

Raymond Ijabla is a passionate campaigner against the adverse effects of religion in Nigeria and other African countries. He lives and works as a medical doctor in Yorkshire, UK.

Raymond Ijabla was born in Maiduguri, the capital city of Borno State in North-Eastern Nigeria to Roman Catholic parents who later became evangelical Christians. His paternal grandparents were Muslims. As a child, Raymond Ijabla spent a lot of time with his pa-ternal grandparents who lived in Madagali area in Adamawa State in Nigeria, an area overrun by Boko Haram (Nigerian ISIS affliate).

Some of Raymond Ijabla's relatives were internally displaced or killed by Boko Haram Islamic militants. Almost everyone in his community has lost someone or knows someone who has lost a family member or members.
DISGUST, EVOLUTION & MORALITY
Mon 23 April 2018.
Wanstead Library
Filmed talk by Dr Joanna Fleischman, eminent evolutionary psychologist. Chaired by Jim Al Khalili, renowned broadcaster, physicist and vice chair of Humanists UK. Our meeting will include a viewing of highlights of the 2018 Darwin Lecture which enthralled a packed audience in London on 9 February.
'Disgustology' is a relatively new field of research. Dr Fleischman examines the pivotal role of revulsion in the evolution of human morality. This uniquely human emotion originally evolved to protect us from disease. It has extended to influence our moral judgements on issues such as sex and stem cell research. Her arguments are illustrated by fascinating examples, such as reactions to cleaning a bathroom with a national flag, or the prospect of wearing Hitler's jumper, no matter how well washed!
The meeting is open to all and is free. Doors open at 7.00 for light refreshments and chatting. The footage will be shown at 7.30 (approx running time 50 mins). There will be plenty of opportunity for discussion. Join us at the convivial George pub opposite Wanstead Tube
after the meeting for further socialising.
* The library is a 2 minute walk from Wanstead Underground Station (Central Line).
Nearby bus stops include 308;145;W12;W13;W14;66;101. There is also free easy parking adjacent to the library and good disabled access.
YOUNG HUMANISTS SOCIAL EVENT
THURSDAY 19 APRIL FROM 19.30
THE TOLLINGTON, HORNSEY
A free event organised by the Young Humanists section of Humanists UK.
WOMEN AND PROTEST
Mon 26 March 2018.
Wanstead Library
Talk and discussion led by Judith Garfield, Executive Director of Eastside Community Heritage. The meeting was held in the context of Women's History Month, the centenary of women's suffrage in the UK, and a special free exhibition mounted in March at Wanstead Library on 'Women and Protest.' The exhibition recorded stories of women from the East End of London who have been involved in campaigns concerning women's rights or who are descendants of East London Federation of Suffragettes (ELFS).
Eastside Community Heritage, which mounted the exhibition, began in 1993 and has been an independent charity since 1997. It documents the lives of 'ordinary' people, celebrates the rich culture and history of East London's diverse communities, and promotes harmony, understanding and civic pride. It has worked with over 800 community groups, mounted dozens of exhibitions and other projects, and founded the East London People's Archive comprising thousands of oral history recordings, photographs and memorabilia.
There was a special guest appearance at the meeting of Sam Chapman, great grand-daughter of Sarah Chapman, one of the leaders of the Matchgirls strike of 1888. Sarah was the first female delegate to the Trade Union Congress and is buried in an unmarked paupers grave at Manor Park Cemetery. The meeting expressed great interest in supporting various campaigns to celebrate her place in history.
HUMANIST PASTORAL SUPPORT
Mon 26 Feb 2018.
Wanstead Library
Discussion led by Simon O'Donoghue from Humanist Care, the pastoral support arm of Humanists UK community services department.

An opportunity to find out more about this important and developing area of work, and how to become involved.
HUK is committed to ensuring that non-religious people have access to pastoral support which reflects their worldview, provided by like-minded individuals. HUK believes that everyone needs compassion and empathy when going through difficult times, irrespective of their beliefs. For this reason, HUK provides pastoral care to the non-religious, a group of people who have historically been overlooked in this area.
A network of volunteers is being trained and developed to provide this support. Currently there are volunteers operating in hospitals and prisons, It is hoped to expand this to universities, the armed forces, and other places in need of non-religious pastoral care.
Pastoral support volunteers provide the sort of care that might be provided to religious people by chaplains.
Simon O'Donoghue is the Head of Pastoral Support at Humanists UK. He has completed Homerton Hospital's year long chaplaincy training course, has a background in psycho-therapeutic interventions, and has trained many of Humanist Care's pastoral support volunteers.
Much interest was expressed by attendees at the meeting in becoming involved. It is hope this will lead to a course aimed at members living in East London later in the year.
An evening of Humanist infused poetry
Mon 22 Jan 2018.
Wanstead Library
Spirits were raised on a dark winter evening with a celebration of poetry touched by Humanist values, taking our cue from the words of John Keats (1795 – 1821) "…….a poet is a sage; a humanist, a physician to all men…." from The Fall of Hyperion.'
Contributions included readings from Mathew Arnold, Philip Larkin and Kate Tempest. Several people read poems which they had written, which made them all the more powerful and moving.
END OF YEAR DINNER
Monday 11 December 2017 6.30 to late

Join us for a seasonal celebration at the warm and friendly Olive restaurant opposite Leytonstone Tube Station.
Fabulous good value Turkish and Mediterranean food.
To ensure your place please register on Meetup.
Introduction to Humanism
27 Nov 2017. Wanstead Library
A panel including Young Humanists presented an introduction to Humanism, its relevance and why they feel it is important to identify themselves as Humanists.
ISLAM & ATHEISM: IRRECONCILEABLE ENEMIES? MONDAY 13 NOVEMBER 2017.
A special event to help further a tolerant society and understanding of humanism among religious communities.
Hosted by Humanists UK with Conway Hall and New Horizons in British Islam.
Andrew Copson (Chief Exec. Humanists UK) was one of the key speakers, along with Aliyah Saleem from Faith to Faithless, the Humanists UK programme which supports ex-Muslims and other 'apostates'. The other speakers were Arzoo Ahmed (Director, Centre for Islam and Medicine) and Dilwar Hussain (Chair, New Horizons in British Islam). The chair was journalist and broadcaster Samira Ahmed.
CHALLENGING HONOUR BASED ABUSE
MONDAY 6 NOV. CONWAY HALL, HOLBORN
A joint event organised by Humanists UK and Karma Nirvana event exploring the shared experiences of those who have faced honour-based abuse, forced marriage, disownment, and apostasy-related violence in the UK.
Faith to Faithless was founded in 2015 as a programme of Humanists UK, and is working to develop the world's first fully integrated support programme to help people who leave high-control religious groups and cults.
Karma Nirvana is an award-winning human rights charity which has worked with thousands of victims of honour-based abuse. The charity operates a national helpline, and run training programmes for the police, schools, and social services. It was instrumental in persuading the government to criminalise forced marriage in 2014.
An opportunity to hear from survivors who have experienced and escaped this abuse and are now living free from harm, and from experts who work with victims and raise awareness of these highly sensitive issues.
A discussion following Q&As with the panel.
N. Ireland and the battle for progress
Mon 23 Oct 2017. Wanstead Library
Discussion led by Boyd Sleator, the dynamic Development Officer for the Northern Ireland Humanist section. Formed only last year, the group has already had a huge impact. Boyd was in London for a landmark Supreme Court case due to commence the day after the meeting.
The backdrop is the fiftieth anniversary of the Abortion Act and the Homosexual Law Reform Act. Passed in 1967, they helped create the more understanding country we live in today. Generations have grown up who have not experienced at first hand just how bad things were before these reforms. But it is sometimes forgotten to what extent Northern Ireland was left behind. Boyd described how attempts at reform have been thwarted by the forces of extreme religious conservatism.
The DUP is at the forefront of fighting the movement for justice and equality. One mechanism they use to veto progress is the so-called 'Petition of Concern.' It was introduced by the Good Friday Agreement in 1998 to ensure that contentious legislation is not passed without cross-community support. Designed to avoid discrimination, it has been repeatedly used to block reforms that we have long enjoyed on the mainland.
Boyd described probably the greatest victory to date as the well-publicised Humanst wedding between football star Eunan O'Kane and public speaker and model Laura Lacole to celebrate a Humanist marriage (pictured right).
They married two weeks after a ruling by Belfast High Court in June approving the marriage. However, the ruling was almost immediately challenged by the Northern Ireland Government and there are ongoing Court of Appeal proceedings.
Another battleground has been gay rights. Northern Ireland is the last corner of the British Isles where gay marriage is not permitted. Despite approval from a majority of NI Assembly members the DUP used their veto to block it. A challenge by two couples was rejected by the NI Court of Appeal in August.
Northern Ireland also has some of the harshest laws on abortion in the world. It remains illegal in all but the most extreme cases. The maximum sentence is life imprisonment. One recent prosecution concerns a mother who obtained medication for her 15 year old daughter pregnant from an abusive relationship. (The male in the abusive relationship was not prosecuted). Boyd was due to be at the Supreme Court with Humanists UK to argue that Northern Ireland's law does not comply with the European Convention on Human Rights.
KEATS HOUSE, HAMPSTEAD HEATH
SUNDAY 1 OCTOBER
A visit to the home of one of this country's greatest poets, set in a beautiful location by Hampstead Heath.
"…….a poet is a sage; a humanist, a physician to all men…." John Keats (1795 – 1821) from The Fall of Hyperion.' The poem was unfinished when Keats died tragically at the age of 25.
Revisiting the abortion argument.
Mon 25 Sept 2017. Wanstead Library
Discussion led by June Mitchell, a group committee member.
It is fifty years since the Abortion Act 1967 transformed the landscape on a woman's right to choose. Generations have grown up who may not have a full understanding of how things were before this reform and all the arguments which persuaded Parliament to vote for change.
The election of Trump has breathed new life into the conservative religious right who seek to reverse the advances. There is also concern about the rise of those with similar views in this country.
The meeting revisited the issues through a Humanist perspective and considered how we should respond.
WANSTEAD FESTIVAL
SUNDAY 17 SEPTEMBER 2017. 11.00 – 18.00
CHRISTCHURCH GREEN, WANSTEAD
A successful day and something to interest everyone at this fun annual community event.



AGM; Discussion of current topics.
Monday 24 July 2017. Wanstead Library
AGM followed by discussion on some current hot topics from a Humanist perspective, including:
The Tory pact with the DUP, a fundamentalist ultra-conservative religious party. Mrs May paid £1Billion to keep them on board. What price may she be prepared to pay in terms of policies?
The Government proposal announced September 2016 to remove the present cap requiring faith schools to limit the intake of their faith to just 50%. This opens up the prospect of, for example, all Catholic, all Jewish and all Muslim schools. Plans to remove the cap are well advanced and can be implemented without any parliamentary debate or vote.
The tragic case of Charlie Gard and how the religious right have jumped on the bandwagon to promote their own anti-science 'pro-life' message.
AGM
The Chair presented a review of the preceding year. There had been a wide range of activities in addition to the monthly meetings. Activities included various social events, giving talks to schools, colleges, teachers and youth groups, participating in 'faith' forums and armistice day commemorations and other events.
The year had also seen a steady growth in support and influence measured by attendance at meetings, website hits, membership on Meetup, and followers on Facebook and Twitter.
A financial report was presented which showed that the group continues to break even. The outgoings, which are principally for hall hire and the cost of social media, were matched by donations. There was no other source of income.
It was noted that there is no room for complacency and that the challenges faced by Humanists, with our ethical, non-religious, rational and compassionate outlook, remain truly daunting. Eight members were elected unopposed to the Group's committee.
'SUNDAY ASSEMBLIES'
Talk and discussion about new secular communities
Mon 26 June 2017.
Sam Weatherald spoke about the history and purpose of secular Sunday Assemblies and about the East London Assembly which he helps organise. The first such assembly was held just four years ago in Islington. There are now 70 Assemblies in eight different countries. They welcome everyone, regardless of religious belief or non-belief.
The phenomenon has attracted much media coverage and raises broad questions about our need for community and what sort of community we are seeking.
Sam described the particular success and format of the East London Assembly, which typically attracts over 100 people to each event. It also has a number of smaller interest groups. Sam's position as organiser is funded by the local HARCA (Housing and Regeneration Community Association). This prompts the question of how other such secular community groups might thrive given a decent level of public funding.
The downside of the arrangement is that it is felt necessary to steer clear of 'controversial' subjects and debate. The group is firmly secular, and does attract people from different faith communities as well as those with no religious belief. It is apparently considered inappropriate to publicise Humanist events on the basis that the same opportunity would have to be given to the different faith groups to advertise their events. Sam did not disagree when it was suggested the group is akin in some ways to the scouts or girl guides but for adults.
Sam explained that there has been a divergence between different Sunday Assemblies. The East London Assembly is one of just two which receive community funding. Other assemblies are far more non-faith/Humanist in character.
WALK AND TALK. RADICAL BLOOMSBURY
MONDAY 12 JUNE.
A guided walk in Bloomsbury, renowned for its concentration of radical, thinkers, authors & artists. People touched upon included Bertrand Russell, Elizabeth Jesser Reid, Margaret Harkness, Emily Wilding Davison (suffragette), Fenner Brockway and John Howard (Howard League for Penal Reform). Many were responsible for establishing institutions, hospitals, meeting & recreational places in the area.
The walk finished at the classic Lamb Pub in Lambs Conduit Street for refreshment.
SHARIA LAW
WANSTEAD LIBRARY*
MONDAY 22 MAY 2017.
Talk and discussion led by Sadikur Rahman, a lawyer based in East London and a council member of the National Secular Society. You can read some of his thoughts in a recent blog.
GEORGE HOLYOAKE BI-CENTENARY TALK WANSTEAD LIBRARY. Mon 24 April 2017.

George Holyoake, born 13 April 1817, coined the terms 'secularism' and 'jingoism' and was an early pioneer of the secular and freethinking movement. Stefan Dickers, archivist at the Bishopsgate Institute, gave an entertaining talk on the life and times of this remarkable and important figure in the history of freethinking. The Archive holds many of his important papers and artefacts. The Institute is itself a fantastic resource, a stone's throw from Liverpool Street, and well worth a visit.
EATING MEAT
WANSTEAD LIBRARY
Mon 27 March 2017.

Talk and discussion led by Phil Walder. Phil has been a vegetarian for thirty years and is a long time supporter of animal rights groups. Phil gave a powerful illustrated talk which persuasively argued the vegetarian case on many grounds, including health, morality, sustainability, cruelty and environmental impact.
The message was thought provoking rather than preachy. Phil concedes the difficulty of leading a life which has no impact on animal welfare. However, a cogent case was made that even those who find it difficult to completely give up eating meat and fish should at least try to cut down for their own sake, for the sake of the planet and to reduce suffering.
MY APOSTASY STORY
WANSTEAD LIBRARY
MONDAY 27 FEBRUARY

Lola Tinubu, co-founder of the London Black Atheist group, spoke about what she gained and what she gave up when she 'came out' as an atheist.
Born in Nigeria, she she described the pervasive and deeply conservative religious culture that she was brought up in and the difficult journey and problems encountered freeing herself from religion. She also spoke about the tightening grip of fundamental christianity over large sections of the population and the impact it has had on development in Africa.
AUSTERITY AND EVERYDAY MORALITY. WANSTEAD LIBRARY
MONDAY 23 JANUARY 2017.

Bleak midwinter was as good a time as any to consider a moral question which confronts us all on a more or less daily basis – our personal response to the ever-growing number of people begging on the street. Do we give money or sustenance? To everyone? How much? Does it bother us if money is spent on drink or drugs – if so, why? Do we give just to ease our conscience when we pass by? Or do we just ignore them.
The meeting was introduced by local group member Adam Pike, volunteer co-ordinator at Eat or Heat, a food bank in Walthamstow. The bank has around 700 volunteers and serves hundreds of 'clients', all of whom qualify for help by being referred, for example by the job centre or their GP. Adam described how he had come to appreciate the importance of adhering to policy when providing help, rather than just giving it to all comers. Although it is hard to say no to a random caller, he learned early on that the bank would quickly be depleted if he did give in to the urge to help everyone.
During the discussion there appeared to be general consensus that simply giving money to anyone who asked for it was not particularly helpful and could be counterproductive. It was pointed out that those who received money were vulnerable to being robbed and that exploitation by other members of their community was not uncommon. The safest course was to provide food or drink.
The meeting raised awareness of the growing number of vulnerable people who depend on food banks, even in apparently affluent areas, and how we could all help.
There was some discussion around the part religious groups have traditionally played in these sorts of charitable works and the reasons for this. There appeared to be consensus that this is a good thing, provided the situation is not abused to try to seek converts. It noted that organisations such as the one Adam volunteers for receive assistance from all sections of the community, including the non-religious such as Adam, Christian groups and the Muslim community.
There was a question as to why the aim was to collect food rather than money which could be used to possibly buy a better range of food. It was explained that donors were keen to know that they had made a direct difference rather than vive money might be us.
In conclusion it was agreed to have a food collection at the end of future meetings. There was also an announcement regarding an initiative for the homeless with a meeting in Redbridge on 31 January.
END OF YEAR DINNER
TAYYABS. 89 FIELDGATE STREET, E1 1JU
MONDAY 12 DECEMBER 2016.

A great time was had by all at this award winning East London restaurant which is approx. 5 mins walk from Whitechapel Station. Something of an institution, one of its attractions is that it is BYO! (ie bring your own drink).
TRUMP. A HUMANIST RESPONSE
WANSTEAD LIBRARY.
MONDAY 28 NOVEMBER 2016

Trump's election campaign embraced the conservative religious agenda. Many of the issues he championed are already key areas for campaigning by the British Humanist Association. The meeting explored the impact of a Trump presidency and how we respond as Humanists.
Group members kicked off the meeting by talking briefly on their areas of interest:
Sally – A woman's right to choose and how Trump's victory represents a reversal for women
Steve – Homophobia and the attack on gay marriage and transgender equality
Paul – Discrimination and a departure from secular principles. Muslims and Mexicans today, atheists and who else tomorrow?
Sam – Pseudoscience and the setback for action on climate change.
There was as usual a lively debate and discussion. The consensus was that the election of Trump is likely to herald a huge set back in relation to women's rights, gay rights, secularism and other issues. Many rights which have taken years to achieve could easily be reversed overnight. There is particular concern regarding the deeply conservative religious nature of Trump's appointments and that the move towards a more theocratic society which has been seen recently in countries such as Turkey and Bangladesh, which also have ostensibly secular constitutions, could be repeated in the US.

HOW CAN HUMANISTS BE GOOD WITHOUT GOD?
WANSTEAD LIBRARY.
MONDAY 31 OCTOBER 2016

If you don't believe in god, how do you know what's right and wrong? Every humanist has been asked this question, and this interactive talk was designed to give confidence answering it.
Alice Fuller and Adam Pike, two East London Young Humanists, led a thought-provoking exploration of the humanist approach to deciding what are right and wrong actions, and good and bad ways of living. They made things real by considering some ethical hot potatoes, and examining our own reasons for believing the things we do.
Alice is a campaigner and previous trustee of the British Humanist Association. She is currently the co-ordinator of the Young Humanists section of the British Humanist Association.
Alice thinks that life can, and does, have meaning without god and religion, and that Humanism is more relevant than ever before. Adam is a member of the Young Humanist group and recently joined the East London Humanists committee.
There was plenty of time for questions and for everyone to take part in the discussion.
WANSTEAD FESTIVAL




SUNDAY 18 SEPTEMBER 2016




CHRISTCHURCH GREEN, WANSTEAD



East London Humanists ran a very successful stall at this friendly local community festival. It was the first time we have done so and it attracted considerable interest throughout the day.
Interactive features of the stall include our 'Are You a Humanist' quiz and 'Guess the Humanist.' As so often happens, many people engaged with the stall who had only vague concept beforehand of Humanism and left realising that it represent the beliefs they have long held without realising there is an name for it.
BURKAS, BURKINIS AND BANS


WANSTEAD LIBRARY




MONDAY 26 SEPTEMBER 2016



Two local members led a discussion on questions raised by the burkini ban in Europe and the YouGove poll published 1.9.16. According to this two thirds of respondents favour banning the burka and over half support a ban on the burkini. One spoke from a human rights perspective, the other from a feminist perspective.
The meeting provoked a lively debate. The first speaker started with illustrations of the main types of female Islamic dress, ie the Burka (full face and body), the Niqab (full cover but with slit for eyes) and the Hijab (basically a headscarf). There were also illustrations of the Burkini, a play on words with 'bikini', which in fact has little resemblance to a burka. There were also illustrations of other so called modest dress, including the Sheitl (a wig worn by orthodox women Jews), and nuns habits.
Most of the audience shared the same emotional response to the Burka and Niqab as items of clothing which cause upset and discomfort particular to those brought up in 'western' culture. Many viewed them as repressive to women. However, the first speaker emphasised that simply because something causes offence isnt a reason to ban it. (To be continued….)
HUMANISTS AND 'INTERFAITH' DIALOGUE


WANSTEAD LIBRARY MONDAY 22 AUGUST 201

6
Jeremy Rodell, BHA dialogue officer, speaks and lead a discussion on dialogue between Humanists and faith groups. Why do it? Should we do it? What do we hope to achieve? How should we engage?
The issue is one of particular importance against a background of growing tensions, hate crime and hostility against 'the other', particularly in the light of the recent Brexit vote.
Jeremy began by describing the current landscape in terms of religion and belief. There has been a huge shift in recent decades. There is now a very wide variety of different versions of Christianity, for example with the growth in 'charismatic' believers, new comers from Eastern Europe and the decline in the Church of England. There is a huge diversity of Muslims from many different parts of the world. There are also the smaller faith groups, such as Jews, Hindus, Buddhists etc. There has also been a steady increase of the non-religious to around 50% or so. Perhaps half of the non-religious could be described as Humanists, with many non-religious having a variety of other beliefs.
The meeting went on to discuss how to tackle the challenge of maintaining social cohesion in such a plural society and the importance of doing so.
TALK BY HUMANIST PEER




WANSTEAD LIBRARY MONDAY 25 JULY 2016
Baroness Thornton, a member of the All Party Parliamentary Humanist group, was the guest speaker at the July meeting of the East London Humanist group. She is a prominent advocate on Humanist issues in the House of Lords and shared her thoughts and experience on some of the challenges presented by the present Government.
Glenys Thornton has a wealth of experience battling for social justice both in and outside Parliament. She entered the House of Lords in 1998 and since then she has held positions including Parliamentary Under-Secretary (Home office), Shadow Spokesperson on Health and Shadow Spokesperson on Equalities and Women's issues.
One of the ongoing battles in the House of Lords has been against the proposed ban on organisations, such as the British Humanist Association, challenging unlawful school admissions policies. Education minister Nicki Morgan, who was pushing for the ban, claimed such challenges were 'vexatious.' In fact 87% of the challenges have been upheld. Violations uncovered by the BHA include faith schools directly discriminating on grounds of race and gender, failing to prioritise children in care, and asking unlawful questions about family background.
A second issue, which again reflects the conservative religious nature of the present Government, is their refusal to permit Humanist marriages in England. Every recognised religion has the right to conduct a marriage service in this country. This includes, for example, Scientologists, and the Aetharius Society which was founded in the '50's on a belief in UFO's and extra-terrestrial visitors! Yet the Government continues to block attempts to allow Humanist marriages, a right enjoyed in Scotland since 2005. Baroness Thornton raised the issue again in the Lords this May, and was again rebuffed by a Government spokesman
TALK BY HUMANIST ASYLUM SEEKER FOR REFUGEE WEEK. WANSTEAD LIBRARY. 27 JUNE 2016
The speaker was a Humanist and former head teacher from Balochistan, a province in the south-west of Pakistan. He described his work in Pakistan and the threats he received from the Taliban which led him to flee for his life. He also provided fascinating insights into the politics of Pakistan today. There will be plenty of time for questions and discussion.
This was one of several events being held in Redbridge to mark Refugee Week.
LB Redbridge supported the meeting by providing the room free of charge. Proceeds of the leaving collection, which would normally go to defray the costs of the room, were therefore earmarked for donation to one or more refugee charities recommended by Redbridge council.
LANDMARK COMMUNITY COHESION EVENT
WALTHAMSTOW TOWN HALL FRIDAY 20 MAY

East London Humanists took centre stage in a historic 'multi-faith' event in the lovely art deco council chamber of Walthamstow Town Hall.
The event, hosted by Councillor Kastriot Berberi, included contributions from several local Humanists, Waltham Forest Councillors, a Christian Pastor, and a local Imam. For full report see the 'past events' section of this site.
Chair of East London Humanists, Paul Kaufman, welcomed the recent election of a Muslim Mayor of London. He described this is a sign of progress which transcends party politics. It demonstrates the importance of every section of community, irrespective of gender, ethnicity or belief, having the opportunity to participate in public life on an equal footing. This includes Humanists, that is the ethical non-religious. Although many Humanists don't identify themselves in this way, they in fact make up the second or third largest belief group in the Borough.
Councillor Louise Mitchell described how her Humanist values informed her work for fairness and justice and to make the Borough a better place for everyone to live. She pointed out that William Morris, one of Walthamstow's most famous Humanist residents, was also the author of the Borough's motto 'Fellowship is Life and the lack of fellowship is death.' Louise also described the important part she was able to play as a Humanist representative at the Borough's Armistice Day commemoration.
Alice Fuller, a Walthamstow resident, a former Trustee of the British Humanist Association, and currently the co-ordinator of the BHA Young Humanists, described her work to promote greater understanding of Humanism. She explained how she had been brought up in a family with Humanist values, although neither she, her parents or grandparents, had realised this at the time.
Ruth Kaufman, the Humanist representative on the Waltham Forest SACRE (Standing Advisory Committee on Religious Education) explained the importance of teaching about Humanism in schools and the value this has in promoting harmonious relations between different faiths and beliefs. She pointed out that this may be the first opportunity some youngsters have had to discover the core human values which the non-religious share with the religious.
The Imam, Mehmed Stubblla, described Islam as a religion of peace. He spoke powerfully about the right to believe or not to believe and the importance of our common values, no matter where we get these from.
The event was a great success, with much opportunity both before and after the presentations for getting to know each other and exchanging thoughts and ideas on building community bridges.
THE MUSEUM OF IMMIGRATION AND DIVERSITY
EXCLUSIVE EAST LONDON HUMANIST GUIDED TOUR
MONDAY 18 APRIL 2016

Opportunity for guided tour of 19 Princelet Street arranged exclusively for East
London Humanists. A fascinating building and a unique cultural institution. 'One of the capital's finest buildings' – The Observer. 'A remarkable and moving exhibition' – Evening Standard.
Picture shows some of our group in the synagogue built in what had been the back garden of 19 Princelet Street. In earlier years the house had been occupied by Huguenots. The house and the area reflect the different waves of immigrants over the centuries which contribute to the make up of London today.
THATS HUMANISM! MONDAY 21ST MARCH 2016.
YE OLDE ROSE AND CROWN, WALTHAMSTOW

Discussion based around a showing of Stephen Fry's stimulating and witty short videos 'What makes something right or wrong' and 'How do we know what is true?"
An informal get together and a chance to meet and exchange ideas with our diverse group of local Humanists and free thinkers. Ye Olde Rose and Crown is a convivial community and theatre pub.
END ALL BLAPHEMY LAWS!




MONDAY 22 FEBRUARY 2016.




WANSTEAD LIBRARY
Talk and discussion led by Bob Churchill (IHEU).
Bob Churchill gave a world tour of the use of so-called 'blasphemy', from cheeky adverts to the most necessary criticisms of religious beliefs, practices and institutions. He discussed how 'blasphemy' laws violate freedom of expression and freedom of religion or belief, how they are linked to the persecution and murder of religious minorities and the non-religious, and how humanists and others are working to abolish 'blasphemy' laws and uphold human rights.
The talk included a grim account of the dreadful systematic murder of Humanists in Bangladesh, a number of whom Bob has known directly and indirectly. The talk was given further poignancy by a contribution to the discussion from a local supporter, a former headteacher in western Pakistan now seeking asylum in the UK. He gave a first hand account of how he and his partner had to flee as a result of the threats to their lives. He made the important point that much persecution goes unreported because it takes place in remote areas where brutal retribution against non-conformists is exacted by zealots in the community.
The meeting noted the failure of the current Tory Government to act on flagrant abuses of human rights in cases where there has been alleged 'blasphemy,' for example in the case of Raif Badawi.
Bob also described the attempts there have been to 'rebrand' blasphemy as 'defamation of religion' with a view to making laws of this nature, for which there can be no justification, appear to be somehow acceptable.
Bob is Director of Communications for the International Humanist and Ethical Union, having previously worked at both the British Humanist Association and the Uganda Humanist Association. He has appeared as a spokesperson on the likes of BBC News, Channel 4 News and Al Jazeera and as a speaker at World Humanist Congress, Skepticon, GeekFest London, the Institute of Fundraising Technology, and the European Humanist Youth Days.
BURNS NIGHT AND A CELEBRATION OF HUMANIST POETRY
MONDAY 25 JANUARY. WANSTEAD LIBRARY

An evening of readings and discussion led by the dulcet tones our very own Scottish bard, Stephen Harvie. Other contributions included readings from among others, Shelley and from poet, playwright and distinguished supporter of the BHA, Maureen Duffy, who originates from Stratford.
Ye see yon birkie ca'd a lord,
Wha struts, an' stares, an' a' that,
Tho' hundreds worship at his word,
He's but a coof for a' that.
For a' that, an' a' that,
His ribband, star, an' a' that,
The man o' independent mind,
He looks an' laughs at a' that.
EAT, DRINK AND BE MERRY!




THE GEORGE PUB, WANSTEAD.




MONDAY 14 DECEMBER.



East London Humanists annual end of year get-together upstairs at the George in Wanstead.
EDUCATION. ISSUES AND CAMPAIGNING UPDATE
Monday 9 November 2015
Stratford Circus, Stratford.

Meeting led by Jay Harmer, Faith Schools and Education Campaigner at the British Humanist Association. Jay is also on the steering groups of the Accord Coalition for inclusive education and the Fair Admissions Campaign and is a representative of the BHA at the Religious Education Council for England and Wales.
Jay spoke about issues including Faith Schools and discrimination in admission and employment, religious education, collective worship, and evolution v creationism in schools.


One of the main talking points was the landmark case brought by the BHA and which was being heard in the High Court that week. We were delighted to discover just a few weeks later on 28 November that the Government suffered a massive defeat. In his ruling Mr Justice Warby strongly supported the BHA argument that the Government had been wrong to exclude Humanism from the GCSE Religious Education Syllabus.
The judgement has implications which go much further than requiring the contents of the GCSE syllabus to be reviewed. It is hoped that the ruling lays the ground for local groups such as East London Humanists playing a bigger part in speaking to schools and other similar organisations.
HUMANISM – WHAT'S IT ALL ABOUT?
Monday 26 October 2015, Wanstead Library.

Introduction to Humanism led by Alice Fuller.
What is humanism? What do humanists really believe? What is the philosophy behind it? How do non-religious people solve moral dilemmas?
An interactive talk aimed at answering all of these questions and more. An introduction for anyone wanting to know what this non-religious lifestance is all about led by Alice, a campaigner, previous trustee of the British Humanist Association and humanist living in Walthamstow. Alice thinks that life can, and does, have meaning without god and religion, and that humanism is more relevant than ever before.
WEDNESDAY 28 OCTOBER
Jim Al-Khalili in conversation with Ziauddin Sardar: Humanist and Muslim perspectives on the modern world
Organised by the British Humanist Association, the Muslim Institute, and Conway Hall. A special dialogue event featuring BHA President Jim Al-Khalili and Muslim Institute chair Ziauddin Sardar in conversation.
Back to the Enlightenment?
In Jim Al-Khalili's final public appearance in his term as President of the British Humanist Association, engaged in conversation with Ziauddin Sardar, Chair of the Muslim Institute.
A unique event which brought together two important figures with humanist and Islamic perspectives on the modern world, with plenty of time for questions and for informal dialogue.

Professor Jim Al-Khalili is President of the British Humanist Association. He's an Iraqi-born theoretical physicist, author, and broadcaster. His book, Pathfinders: The Golden Age of Arabic Science, visited a time when the Arab world was at the centre of the Enlightenment and the driving force of gobal scientific inquiry. This was also the theme of his sellout 2014 British Humanist Association Voltaire Lecture.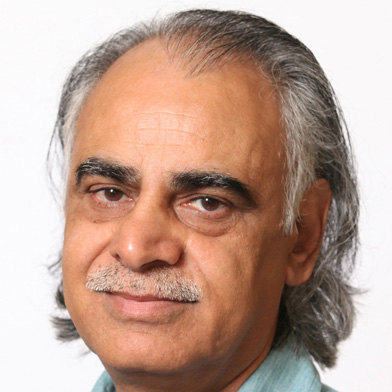 Professor Ziauddin Sardar is Chair of the Muslim Institute. He's an internationally renowned author, broadcaster and cultural critic.
The event was chaired by Innes Bowen, author of Medina in Birmingham, Najaf in Brent: Inside British Islam.
THE REFUGEE CRISIS – A HUMANIST PERSPECTIVE
GROUP DISCUSSION MONDAY 21 SEPTEMBER 2015
YE OLDE ROSE AND CROWN PUB, WALTHAMSTOW.

There was a lively and challenging group discussion on this topical issue.
By way of introduction the question was asked whether there is a specifically Humanist perspective? Of course human empathy is central to Humanist values. No decent person could be unmoved by the plight of those fleeing war and extraordinary hardship. But what of our evidence based, rational approach? Hard questions include why give priority to the fit and better off who have made it to Europe, rather than those still languishing in camps, sometimes for years as a result of previous conflicts? The UN estimate for example that there are still over 4 million Palestinian refugees who have been displaced since 1948. Should we distinguish so-called economic migrants who are fleeing desperate poverty? And why the sudden surge in compassion? Shouldn't we always have been offering to share what we have with those in desperate need?
A wide range of opinions were expressed. There was underlying compassion from all present and a general concern that more should be done particularly to ease those in immediate danger. At the same time many spoke of the immensity of the challenge. There was also recognition of the limits on our compassion and 'compassion fatigue.' One contributor suggested that human ability to apparently disregard the suffering of others, or compartmentalisation, may have evolved as a coping mechanism to deal with the overwhelming feeling of helplessness in the face of so much suffering.
[Ye Olde Rose and Crown is a convivial community and theatre pub. It serves a great range of real ales and pizzas are available from the mobile kitchen on the pub frontage. It is approximately five minutes walk from Walthamstow Central (Victoria Line) and Overground and Walthamstow Bus Garage. There is some street parking nearby but watch out for restrictions! The meeting is in The Red Room at the far end of the ground floor].
LEYTONSTONE BIG WEEKENDER
CAR FREE DAY SUNDAY 13 SEPTEMBER.
EAST LONDON HUMANIST STALL
The Leytonstone Big Weekender featured a wealth of food and drink, arts, culture and live entertainment. For the first time our group had a stall at the annual car free day on the Sunday.
Entertainment included top ska band The Selecter, DJ Kevin Morrish, Rags Rudi, Fruitful Earth, President Lincoln, Madness Tribute band, 'One Step Behind' and more.
Our interactive stall attracted great interest from the diverse crowd. Attractions included an 'Are you a Humanist?' quiz and a 'Can you identify the Humanist' exhibition.
THE ANCESTORS TRAIL
SATURDAY 15 AUGUST 2015

Instead of our usual monthly meeting, our group participated in The Ancestors Trail.
This annual event, organised by the Central London Humanists, combines walking, evolution and art. Several hundred people from London and beyond took part.
Based on Richard Dawkins' book 'The Ancestor's Tale,' the Trail guides its walkers along a time line from the present day back 3.8 billion years to the origins of life, with each step representing a million years or so.
The event celebrates our place within the biodiversity machine we call evolution. The Trail is made up of several walks of varying lengths, located in Epping Forrest. The day ended with an evening of eating and entertainment in Cheshunt.
MEET, WALK, TALK,THINK,DRINK,EAT!!!

SHORT TOUR OF RADICAL EAST LONDON
MONDAY 20 JULY

A gentle stroll starting at Mile End Tube and taking in a number of sites associated with the rich history of freethinking and progressive politics in East London. Individuals featured will include Annie Besant, Sylvia Pankhurst and Minnie Lansbury.*
* Annie Besant (1847-1933). Prominent speaker for National Secular Society; prosecuted 1877 for publishing a book on birth control; leading light in London matchgirls strike 1888; campaigner for self-rule for India & Ireland.
* Sylvia Pankhurst (1882 – 1960). Leading suffragette and campaigner for women's rights; lifelong campaigner for peace and against fascism and colonialism.
* Minnie Lansbury (1889 – 1922) Leading suffragette. One of five women councillors on Poplar council jailed for six weeks in 1921 for refusing to levy full rates in this poverty stricken area. She developed pneumonia in prison and died the following year.
THE HUMAN RIGHTS ACT. WHY IS IT SO IMPORTANT?
WHY IS THE GOVERNMENT PLANNING TO SCRAP IT?
WHAT CAN WE DO TO SAVE IT? WANSTEAD LIBRARY. 22 JUNE 2015

Speaker Hamilton Hay, a leading educator with Amnesty International. Amnesty is actively involved in the campaign against the Government plans.
The proposals to scrap the Human Rights Act were tucked away in a single paragraph at page 60 of the Conservative Party Manifesto. They were barely discussed in the election campaign. If passed they will transform the landscape for human rights in this country. Even members of the Conservative Party have grave doubts about the proposals, and the coming months will see the subject hotly debated.


This was an opportunity to find out more about the importance of the HRA, why the Government finds it such an inconvenient piece of legislation, and what we can do to help save it.
Perhaps not surprisingly Hamilton presented a compelling argument for retaining the Human Rights Act.
EAST LONDON HUMANIST GROUP AGM
MONDAY 22 JUNE 18.45 – 19.15
The East London Humanist group was formed in 2012. This was our third AGM. We are now a well established group with around 300 subscribers on Meetup. Our Chair presented a round up of the wide range of events and activities which our group participated in during the year. The seven members of our committee were re-elected.
SHOWING SOLIDARITY WITH THOSE KILLED FOR
NOT BELIEVING IN GODS. LECTURE THURSDAY 2 JULY.

On 2 July the British Humanist Association hosted the 2015 Voltaire Lecture. It was given by Bonya Ahmed, the humanist writer, Islamist attack survivor, and widow of murdered blogger Avijit Roy, and was chaired by the BHA President, the broadcaster and physicist Jim Al-Khalili.
This was a very special event in solidarity with all those killed simply for being humanists, and follows the third such death in three months, after Anantas Bijoy Das was killed earlier in May. Just today Bangladesh has announced an official ban on an Islamist group linked with these attacks, but while this news is positive, we know that meaningful action will only come when governments like ours are willing to push Bangladesh to commit to a zero-tolerance approach to religiously inspired violence and reprisals against 'blasphemers'.
MONDAY 18 MAY 7.00 P.M.
HEROES OF HUMANISM.
AN EXPLORATION OF THE BISHOPSGATE INSTITUTE ARCHIVE

A fascinating exploration of the treasures held by the archives of the Bishopsgate Institute, with archivist Stefan Dickers.
The Bishopsgate Institute holds a wealth of books, journals and objects relating to the secular and freethinking movements going back to the early 19th Century.This includes collections relating to two important figures in the movement.
Charles Bradlaugh (1833 – 1891) was a passionate atheist and orator. In the days before TV and radio he spread his ideas by publishing books and pamphlets and speaking at meetings up and down the country. He assisted in founding the National Secular Society in 1866.
In 1880 Bradlaugh was elected MP for Northampton but was unable to take his seat in the Commons due to his refusal to swear the religious oath then required. He was elected three times as MP. His refusal to swear the oath led to his arrest, and eventually to reform of this requirement. The campaign included a petition which gained 241,970 signatures in 1882.
Bradlaugh was also, together with Annie Besant, an early campaigner for artificial contraception. In 1877 they were convicted of 'obscene libel' for publishing 'The fruits of philosophy', a book advocating birth control. They were both sentenced to 6 months imprisonment. Their plea for contraception to be made available to all classes was vigorously opposed by the churches, a policy only abandoned by the Church of England in 1930 but still maintained by the Catholic church today.
The Bishopsgate holds the most comprehensive collection of artefacts associated with Bradlaugh, from pamphlets and books to photographs and even his spectacles.
George Holyoake (1817 – 1906) campaigned throughout his life for social reform based on an ethical, non-religious platform. In 1842 he was the last person to be convicted of 'blasphemy in a public lecture.' He received 6 months imprisonment.
Following his release from prison Holyoake began publishing a weekly journal, 'The Movement', later to become 'The Reasoner,' which by 1853 was selling 5000 copies per week. The journal supported the 'moral force' Chartist movement. It also criticised Christianity and argued for a belief system based on reason and science. Holyoake first coined the word 'secularism' to describe this movement, preferring it to the term 'atheism' which he believed was too negative as a description. By the mid 1850's there were 40 secular societies around the country. Holyoake was replaced as head of the movement by Bradlaugh in 1858.
The Bishopsgate Institute has a considerable collection of artefacts associate with Holyoake, including diaries, numerous publications and the original arrest warrant for blasphemy.
There was also an opportunity to see a number of other fascinating aspects of the Institute's collections, including the archives of the British Humanist Association and the Gay and Lesbian Humanist Association.
The Bishopsgate Institute is itself a beautiful building and community asset which should be more widely known. It is free, has great facilities, is open 6 days a week and welcomes all visitors.
MONDAY 27 APRIL 2015. Wanstead Library
POSITIVE HUMANISM AND THE UGANDA HUMANIST SCHOOLS TRUST

Talk led by Steve Hurd, founder of the Uganda Humanist Schools Trust.
The phasing in of universal primary education in Uganda in 1990 led to huge demand for secondary education which the Government was only partially able to meet. The residual need has been met by private bodies, including religious foundations and evangelicals. UHST was founded in 2008 to offer students the alternative of a liberal secular/Humanist education. The charity raises funds and currently supports three Humanist schools in Uganda.
A Humanist since his student days, Steve taught Economics and Geography in a secondary school in Uganda from 1970 to 1972. This started a lifelong interest in development issues. After some years teaching in schools in the UK he taught Economics, including Development Economics, at Staffordshire University and set up an Economics teacher training programme. After joining the Centre for Research in International Teacher Education at the Open University he became co-Director of a British Council funded project in Uganda that created materials to support secondary school teachers in Uganda (www.elateafrica.org). This provided the opportunity to get to know the Humanist schools set up in Uganda after 2005.
Steve spoke about the educational context in Uganda and the progress and challenges facing the schools in their early years. He also discussed a new project to develop an ethos for the schools based upon "Positive Humanism".
TYOUNG HUMANISTS LAUNCH EVENT
FRIDAY 27 MARCH 2015. LANTANA BAR, 55 CITY ROAD, LONDON, EC1Y 1HQ

The new section of the British Humanist Association (BHA) for 18-35 year olds, Young Humanists, held its official launch event in central London on Friday 27th March
You can follow the Young Humanists on Facebook (www.facebook.com/YoungHumanists) or Twitter (www.twitter.com/YoungHumanists).
Young Humanists is UK-wide and other events are being planned for later in the year.
EVIDENCE MATTERS! ACCOUNTABLE ELECTIONS, EFFECTIVE POLITICS.
DISCUSSION LED BY PRATEEK BUCH – 'SENSE ABOUT SCIENCE.'
MONDAY 23 MARCH, WANSTEAD LIBRARY
Prateek Buch is a policy director of Evidence Matters, a campaign started by the charity Sense About Science as a collaboratve intiative with partner organsations, which builds on their efforts to increase public demand for evidence to be used transparently and effectively throughout publice life. Prateek spent 11 years as a research scientist at UCL, developing gene and stem cell therapy for disorder that cause blindness, and is an experience Westminster policymaker.
Prateek gave a brief introduction on the work of Sense About Science. The talk then focussed on how asking for evidence can increase public pressure on politicians to use evidence effectively and transparently. Prateek drew on recent examples, celebrating where it's done well (MPs changing their mind, policy trials in areas like education); exposing where evidence is abused (drugs policy, welfare and crime); and sharing insights into the complexity and uncertainty at the heart of how evidence should inform policymaking in the public interest.

DEATH AND LIFE: WHAT'S HUMANIST ABOUT HUMANIST FUNERALS?
DISCUSSION LED BY HUMANIST CELEBRANT
MONDAY 23 FEBRUARY, WANSTEAD LIBRARY
Cate Thomas is an East London based celebrant trained and accredited by the British Humanist Association. She conducts non-religious funerals and memorials throughout the London area.
Cate will explain the relationship between the BHA and its celebrants, how and why funerals make people think about the relationship between life and death and what Humanists can bring to that. There will be plenty of time for questions and answers and for discussion
CHARLIE HEBDO AND THE PARIS SHOOTINGS – A DISCUSSION.
PLUS GET TOGETHER AND PLANNING MEETING. MONDAY 26 JANUARY, WANSTEAD HOUSE COMMUNITY CENTRE
It had originally been the intention to devote the January monthly meeting to a discussion of our plans for 2015. This was overtaken by the shocking events in Paris.
The meeting began with a brief summary of the fascinating Muslim/Humanist

dialogue

organised by Central London Humanists last November, and of the Oxford Declaration on Freedom of Thought and Expression which came out of the 2014 World Humanist Congress.

It was pointed out that the impact the shootings made a big here is due largely to the events being so close to home. Similar events are sadly not uncommon elsewhere. A number of countries still impose severe punishment for blasphemy, and there were speakers from around the world at the WHC who face the threat of death on a daily basis for expressing their views. A postumous award was given at the Congress to an atheist blogger hacked to death by a mob in Bangladesh
The shootings have had a particular impact on East London. One member from Tower Hamlets described how Adel Defilaux, a young Muslim, displayed a 'Je suis Charlie' sign outside his cafe in Brick Lane. He received violent threats from a fanatic, but others in the local community rallied round in his support. Other dangers are illustrated by reports of right wing groups renewing anti-Muslim patrols in the area.
The issues discussed reflected many of the themes of the World Humanist Congress, particularly as to the limits of free expression. For example, how should we have reacted when youngsters on an estate in Tower Hamlets flew an ISIS flag? Is it right to make simple membership of a group a crime? To what extent should we tolerate those who believe in destroying our values?
END OF YEAR SOCIAL MONDAY 8 DECEMBER
Monday 8 December 7.00 pm till late.
The desire to celebrate special times is a universal human characteristic which goes back to time immemorial. It is not coincidental that so many cultures, from Native Americans to Zoroastrians, mark this gloomiest time of year and the turning of the sun with festivities. The Romans had their Saturnalia. We can thank the pagans of northern Europe for the Yule log and Hogmanay. East London Humanists celebrated with their annual social at The George in Wanstead!
AN EVENING OF HUMANIST AND MUSLIM DIALOGUE IN
CENTRAL LONDON

Tuesday 25 November 2014, at 7:00 PM
Conway Hall, 25 Red Lion Square, London WC1R 4RL*
Looking for Common Ground: How can Humanists and Muslims live and work together in 21st Century London?
London is probably the most diverse and vibrant city in the world. One in eight of our fellow Londoners is a Muslim, but how much do we know about London's Muslim communities? And how much do they know about Humanism? Is there common ground? What diversity exists amongst Muslims in London? What is changing? Can we see beyond our differences? How can we work together?
This evening of discussion was a unique opportunity to address these questions and more. The evening was recorded. You can listen to it here.
Alom Shaha author of "The Young Atheists Handbook" was in conversation with:
Mamadou Bocoum – Public Relations Officer for the Sharia Council
Sara Khan – Co-Founder and Director of the human rights charity Inspire
Yasmin Rehman –

from the

Centre for Secular Space

and researcher into polygamy and the law
Huda Jawad – Advisor at the Centre for Academic Shi'a Studies and Research Coordinator for Solace Women's Aid.

The evening was organised jointly by London Humanist groups in association with Conway Hall Ethical Society and the British Humanist Association as part of Interfaith Week.
In the first half of the evening each speaker was in a one to one conversation with Alom Shaha. The panel then took questions from the audience.
*Directions: 5 mins or so walk from Holborn & Chancery Lane Central Line; Russell Square Piccadilly Line. Buses include: 98 via Oxford Street which terminates in Red Lion Square. 19, 38, 55 and 243 pass Theobalds Rd entrance to the Hall. Any bus to Holborn, Grays Inn Rd; Southampton Row come close to the Hall. There is free car parking from 18.30. There are bicycle racks in the square.
HUMANISM AND POLITICS
Monday 10 November – East London Humanists Monthly Meeting
Wanstead Library, Spratt Hall Road, Wanstead, E11 2RQ
A discussion led by group members.
Anyone rejoicing at the departure of Michael Gove as Secretary of State for Education may have been dismayed to see the words of his successor Nicky Morgan – "My mission in Parliament is to remember the Word of God and serve the Lord." [She demonstrated her 'mission' by voting against gay marriage, notwithstanding she is also Minister for Women and Equalities!]
So the subject of our meeting was whether Humanists should also take a stand on political issues, and if so, then how?
Humanists campaign actively on gay rights, on promoting secular education and on end of life issues. Humanists recently joined the Climate Change demonstrations. Should we also have something to say about nuclear weapons, or war, or austerity and the growing gap between rich and poor?
It was noted that the all parliamentary Humanist Group has over 100 members who are drawn from all parties. [Chair: Lord Warner of Brockley (Labour); Vice Chairs: Baroness Flather of Windsor and Maidenhead (Crossbencher); Kelvin Hopkins MP(Labour); Lord Taverne of Pimlico (Liberal Democrat); Dr Julian Huppert MP (Liberal Democrat); Lord Garel-Jones (Conservative). Secretary: Baroness Massey of Darwen (Labour) Treasurer: Lord Dubs (Labour)].
The meeting as usual provoked a stimulating discussion. A famous quote from Marx (Karl) was given to kick things off – 'The philosophers have only interpreted the world, in various ways; the point is to change it.' The consensus at the meeting appeared to be that Humanists are, in their own way, all philosophers of a sort, and that most if not all Humanists do want to make a mark on the world and leave it a better place, It was argued that a lot of issues, such as gay rights, no longer fall easily into a left/right or party political pigeon hole. However there was a distinct lack of consensus on the full range of issues Humanists as a group should be involved in. One obvious conclusion was that this did not of course preclude Humanists from getting involved on an individual basis in political campaigns.
WHAT DO WE WANT FROM OUR SCHOOLS? A CHARTER FOR SCHOOLS
Tuesday 21 October 2014, at 7:30 PM
Harmony Hall, Truro Road, Walthamstow, E17 7BY
Speakers: Melissa Benn (education writer and author of School Wars: the battle for Britain's Education); Kevin Courtney, Deputy General Secretary of the NUT; John Cryer, MP for Leyton and Wanstead; Jenny Smith, headteacher of Frederick Bremer School, currently starring in 'Educating the East End'.
A meeting organised by Our Community – Our Schools, a group consisting of parents, teachers and local residents who have come together to campaign for progressive education in Waltham Forest. The group was originally formed to campaign against proposals to set up Free Schools in the Borough. East London Humanists were not involved in hosting or organising this event. However our group strongly supports the aims of OCOS and share their concerns in relation to Free Schools and Faith Schools.
The speakers spoke passionately and eloquently in support of the principles set out in the Charter. The charter and the speeches received enthusiastic support from the audience who packed out the Hall. However, it was put to John Cryer and Kevin Courtney on behalf of East London Humanists that, while their broad support for the Charter was welcomed, the policies of the organisations who they represent concerning faith schools run counter to the inclusionary principles set out in the Charter. Kevin Courtenay side stepped the question by saying the issue is complicated, while John Cryer avoided answering it altogether.
HUMANISM – WHAT'S IT ALL ABOUT?
Monday 6 October 2014, at 7:30 PM

Wanstead Library, Spratt Hall Road, Wanstead, E11 2RQ
Introduction to Humanism led by Alice Fuller.
What is humanism? What do humanists really believe? What is the philosophy behind it? How do non-religious people solve moral dilemmas?
An interactive talk aimed at answering all of these questions and more. An introduction for anyone wanting to know what this non-religious lifestance is all about led by Alice, a campaigner, previous trustee of the British Humanist Association and humanist living in Walthamstow. Alice thinks that life can, and does, have meaning without god and religion, and that humanism is more relevant than ever before.
MARCH FOR THE PLANET – SUNDAY 21 SEPTEMBER.
East London Humanists were among the tens of thousands who supported the Climate Change March. It was the biggest event of its kind and one of 900 events which took place around the world in the lead up to the climate change summit due in New York.
There are many reasons why it was felt important to part as Humanists. Just one is taken from the words of Agnes Ojera, an activist in the Uganda Humanist Association. Speaking at the World Humanist Congress in Oxford in August she described her battle to convey the simple message that the only hope of making the world a better place is through our own actions and that there is no God who will do it for us. It is interesting to note that the organisers had chosen the Bishop of London to be the first speaker at the rally.
The Ancestors Trail. Weekend 29-31 August


Members of our group were among the many participants in this annual event which combines walking, evolution and art. Based on Richard Dawkins' book 'The Ancestor's Tale', the Trail guides its walkers along a time line through deep time from the present day back over 3.8 billion years to the origins of life.
The event took place this year in Epping Forest.
For more details on the walk, and other events associated with the 'Ancestor's Trail' weekend please check out the Ancestor's Trail Website.
*****************************************************************************
World Humanist Congress Feedback and Discussion



Monday 18 August 2014, at 7:30 PM
Wanstead Library, Spratt Hall Road, Wanstead, E11 2RQ
Local delegates gave feedback on the hot topics , debates and atmosphere of the World Humanist Congress which took place in Oxford on 8-10 August.
The Congress brought together over 1000 Humanists from over 60 countries. There was a fantastic array of speakers. Many have risked their lives in the struggle against religious repression and for freedom of expression, such as Wole Soyinka and Leo Igwe (Nigeria), Asif Mohiuddin (Bangladesh), Gulalai Ismael (Pakistan),Maryam Namazie (Iran) and our own Peter Tatchell. Other well known speakers include BHA President Jim Al Khalili, broadcasters Joan Bakewell, Nick Ross, Samira Ahmed and Kenan Malik, cartoonist Martin Rowson, Maajid Nawaz (Quilliam Foundation), Prof AC Grayling, Richard Dawkins, Alom Shaha and a host of others.
Topics covered by sessions included how we create a 21st century enlightenment, limits on freedom of expression and whether fundamental Islam presents a threat distinct from those of other fundamentalist beliefs.
TROJAN HORSES OR TROJAN HOAXES?

Monday 14 July 2014, at 7:30 PM
Wanstead Library, Spratt Hall Road, Wanstead, E11 2RQ
Discussion on issues arising from the Birmingham Schools scandal led by Sadikur Rahman, a lawyer living and practising in East London and a member of the Lawyer's Secular Society.
Sadikur is a local school Governor. He was brought up in Birmingham and is familiar with some of the schools which have been hitting the headlines. Sadikur spoke in a personal capacity.
Areas discussed included whether there is an Islamist agenda in some schools; whether the agenda is any different from that of other religions or of faith schools generally; whether the Government has simply been pandering to UKIP voters; and the nature of so-called conservative Muslim values, and whether these are a threat.
Sadikur pointed out that, although the letter which sparked off the most recent Government intervention has been described as a hoax, it is in fact based on legitimate concerns for which there is evidence. Sadikur also described the shift that there has been towards conservative values in sections of the Muslim community in his lifetime and the reasons for this.
There was a consensus that the sort of problems that have arisen in the Birmingham schools are almost inevitable given the divisive nature of the faith school system. The problems are not unique to Islam. There are lessons to be learnt from Northern Ireland where the segregation of children into Protestant and Catholic schools played an important part in the conflict. It was agreed that the answer is at least in part a completely secular school system where religion plays no part. However there was some disagreement over the extent to which the wearing of religious dress and symbols by schoolchildren should be banned.
Much scorn and criticism was directed at the policies of Michael Gove, including his call for the teaching of what he describes as British Values. No one had any inkling that within 24 hours of the meeting he would be sacked from his position as Secretary of State for Education. A great tribute to the power and influence of the East London Humanist group!
REDBRIDGE GREEN FAIR

Sunday 25 May 2014
Melbourne Field, Valentines Park, Ilford
A very successful outing for the East London Humanist stall. Interactive features included the 'Am I a Humanist?' quiz and 'Guess the Humanist.' Few people, if any, were able to identify Frank Zappa and Brahms for the Humanists that they were! On a more serious note, it was gratifying to engage with so many people who had no prior appreciation that Humanism is the name for the outlook that best reflects their view of the world.
Why we are Humanists



Monday 28 April 2014, at 7:30 PM
Wanstead Library, Spratt Hall Road, Wanstead, E11 2RQ
An opportunity for everyone attending to share their thoughts and their reasons for describing themselves as Humanists and what led them to this position. It was fascinating to hear the varied contributions. Some were brought up in religious backgrounds and realised early on that they did not believe in a God. Others only realised this much later. Others were brought up in non-believing households. A common thread was the time it took most people to discover that Humanism described their outlook on life.
There was a particularly interesting contribution from two elderly Pakistani men. One described growing up in Pakistan and realising that he did not believe in God. He later emigrated and, on reflection, decided that he was best described as agnostic. He now returns to Pakistan regularly, in order to teach what he describes as 'critical thinking' in a school. He risks his life to do so, but explained at his age he is not too concerned about this. For many at the meeting this example explained perfectly why, when we have the luxury of being able to openly express our views on religion in this country, it is important to 'nail our colours to the mast.'
Date : 13 January 2014
Title : World War One Forum
Venue: Wanstead Library
Synopsis :
A forum to consider the Humanist response to the commemoration of World War One.
A discussion was held amongst East London Humanists, as to whether and how we should be involved in commemorating the first World War.
Click here for a summary of the discussion that ensued.
————————————————————————–
Date : 18 November 2013
Title : Spirituality. What on Earth is it?
Venue: Wanstead Library
Synopsis :
Talk and discussion led by Marilyn Mason, former Education Officer of the British Humanist Association.
'Spirituality' hit the headlines on 17 October with publication by Christian think-tank Theos of a survey which claims 'a third of the non-religious think spiritual forces could influence people's thoughts or the natural world.' But what is 'spirituality?'
Click here for a summary of Marilyn's talk
————————————————————————–
Date :14 October 2013
Title : Assisted dying
Synopsis :
We had the benefit of 2 expert speakers, Doctor Phillip Graham Vice-Chair of Compassion in Dying (www.compassionindying.org.uk) and Verena Hewat, Project Director of sister organisation Dignity in Dying (www.dignityindying.org.uk)
Click here for a summary of the meeting
——————————————————————————————————–
Date : Monday 16th September 2013
Title : Introduction To Humanism
Synopsis :
The meeting was led by David Pollock. David has been active as a Humanist since the 1960's. He was formerly President of the European Humanist Federation and is currently a Trustee of the British Humanist Association. David lives in East London and is a supporter of our group.
The following is from David's summary, 'Humanism in Short.'
Click here for a summary of 'Humanism in Short'
——————————————————————————————————-
Date : Sunday 7th July 2013
Title : Trip to Down House, Kent
Details of the trip can be found by clicking Record of 7 7 13 Trip to Down House, Kent
——————————————————————————————————–
Date : Monday 24th June 2013
Title : Meeting with Alom Shah
Venue : Wanstead Library
Synopsis :
The meeting was an opportunity to listen to and engage with the author of the much acclaimed book 'The Young Atheists Handbook.'
Alom spoke about his background, about various elements of his book and of his work teaching physics to children. He responded to questions which were put to him throughout the course of the meeting.
Details of the talk can be found by clicking Record of meeting 24 06 13 with Alom Shah
——————————————————————————————————–
Date : Monday 13 May 2013
Title : Population Matters
Venue : Wanstead Library
Synopsis :
Discussion led by Simon Ross, Chief Executive of Population Matters.
Population Matters is the leading campaigning organisation on population growth. Its distinguished patrons include Sir David Attenborough.
The meeting was billed as follows.'Populations worldwide are growing, ageing, industrializing, urbanizing and migrating. These changes have huge consequences for how we live, for other species and for future generations.
How should governments and individuals respond to these changes? What is the influence of faith and relevance of ethics to these decisions?'
Details of the talk can be found by clicking Record of meeting 13 5 13 (2)
——————————————————————————————————–
Date : Monday 8th April 2013
Title : Equal Marriage
Venue : Wanstead Library
Synopsis :
Discussion led by Adam Knowles, Chair of Gay & Lesbian Humanist Association.
The meeting was billed as addressing the case for Equal Marriage, why it matters, what the obstacles are, how we got to where we are and the humanist approach to this question
Details of the talk can be found by clicking Record of meeting 08 04 13 (2)
——————————————————————————————————–
Date : Monday 11th March 2013
Title : Heroes of Humanism
Venue : Bishopsgate Institute
Synopsis :
Talk and introduction to the archives of the Bishopsgate Institute by archivist Stefan Dickers.
Details of the talk can be found by clicking Record of meeting 11.3.13
——————————————————————————————————-
.Date : Monday 11th February 2013
Title : Religious Education – A Humanist perspective
Venue : Wanstead Library
Synopsis :
Discussion led byRuth Kaufman, the Humanist representative on the Waltham Forest Standing Advisory Council on Religious Education (SACRE).
Although it is a compulsory subject in all state schools there is no RE national curriculum. So who should determine what is taught? The answer for Local Authority-run schools is their SACRE
The talk shed light on what our children are taught, the role of the SACRE in determining this, and how Humanists are seeking to have the non-religious ethical view reflected.
Among the interesting contributors to the discussion was East London Humanist member Zelda Bailey, the SACRE rep for Tower Hamlets. Ruth and Zelda's experience of their respective groups was very different and reflects the very different approach taken in the two Boroughs.
One positive outcome following from the meeting was the agreement of another East London member to accept an invitation to become the SACRE rep for the London Borough of Newham. Newham is a good example of a Borough with a SACRE which positively welcomes a Humanist perspective.
It is pleasing to record following the meeting that East London Humanists is now liaising with the SACRE reps for most of the East London Boroughs, namely Redbridge, Newham, Waltham Forest, Tower Hamlets and Hackney.
A link to details of Ruth's talk will be put on this site shortly.
——————————————————————————————————–
Date : Monday 28th January 2013
Title : Religious Freedom' v. 'The Secular State
Venue : Wanstead Library
Synopsis :
This timely meeting was held a few days after theEuropean Courtannounced their judgment in the appeals of Nadia Eweida, Lilian Ladele, Shirley Chaplin and Gary McFarlane. We were privileged to have as our speaker Corinna Ferguson, a lawyer from Libertyinvolved in the cases.
Broadly speaking Corinna echoed the view of the BHA in welcoming the judgements.Libertyhad intervened on behalf of the only successful applicant, Nadia Eweida. Ms. Eweida succeeded in her appeal against the refusal of British Airways to allow her to visibly wear a small cross at work. The view of the BHA andLibertyis that wearing a small cross in the circumstances did not unduly affect the employer or members of the public and it was disproportionate and unreasonable to forbid her from doing so.
In relation to the other appealsLibertyhad taken what is for them the unusual step of supporting the Government. Ms. Chaplin was a nurse who failed in her appeal to wear a cross at work. Although the facts were almost identical to those of Eweida, there were good health and safety reasons for the refusal in Chaplin's case
Ladele, a Registrar employed by Islington, was disciplined for refusing to conduct a civil partnership. McFarlane was sacked for expressing conscientious objection to counselling same sex couples. In both cases the Court found that the 'religious rights' of the applicants did not permit them to discriminate or to trump the rights of others.
The opening by Corinna provoked a lively debate. Particular exception was taken by one contributor to the ban on wearing the cross being characterised by Corinna as an example of 'aggressive secularism.' It was pointed out that Ms. Eweida could have worn the cross under her clothing if it was simply a matter of complying with her religious convictions, and that it was her actions which were aggressive.
A number also questioned whyLibertyshould use their limited resources to support the cause of Eweida. It was argued that there are many other more pressing civil liberty issues to fight for. The various ways in which the religious infringe the civil rights of others was also pointed out. However, some of the audience were eventually won over by the explanation by Corinna of the importance of intervening on this occasion in order to maintain the credibility of the organisation across the political spectrum.
——————————————————————————————————–
Date : Monday 17th December 2012
Title : End of Year Social
Venue : Star of India Restaurant, Leytonstone
Synopsis :
Just about every religion and belief celebrates the winter solstice, from Aborigines to Zoroastrians, and East London Humanists are no exception.
Thus we came to hold our first social event to celebrate the season at The Star of India, a community oriented restaurant in Leytonstone. A good time was had by all and much needed funds were raised for the group
——————————————————————————————————–
Date : Monday 19th November 2012
Title : The Indian Renaissance
Venue : Wanstead Library
Synopsis : Amal Choudhury a local member, gave a talk on the development of the development of civilisation on the Indian subcontinent over the millennia, the growth of the great religions in the region and the development of the caste system.
Having set the scene the talk went on to describe the life and works of Vidyasagar and his contemporaries who together led the so called Indian Renaissance in the 19th century and were at the forefront of the battle against the religious orthodoxy of the time.
Amal's talk can be found here. Indian Renaissance
——————————————————————————————————–
Date : Monday 15th October 2012
Title : The Case Against Faith Schools
Venue : Stratford Circus
Synopsis : Tim Harrison, the recently retired London Regional Secretary of the NUT, spoke in a personal capacity on the case against faith schools. Tim has many years of experience on the issue. This includes involvement in the recent high profile, successful campaign in Barking and Dagenham where the local authority had been attempting to incorporate a community school into a voluntary aided Church of England school against the will of both schools.
A press release concerning this meeting can be found at Press release 3. ELH October meeting report.
Date : Monday 24th September 2012
Title : A Discussion On Why Humanism?
Venue : Wanstead Library
Synopsis : Zelda Bailey a member of our group. Led a discussion entitled Why Humanism?
Zelda's talk can be found here Why Humanism